Training camp begins for Chinese in Yoga : A Teachers Training Course in Yoga Science (TTCYSc) for Chinese delegates was inaugurated by the Vice Chancellor, Shoolini University, Prof. PK Khosla in the University campus.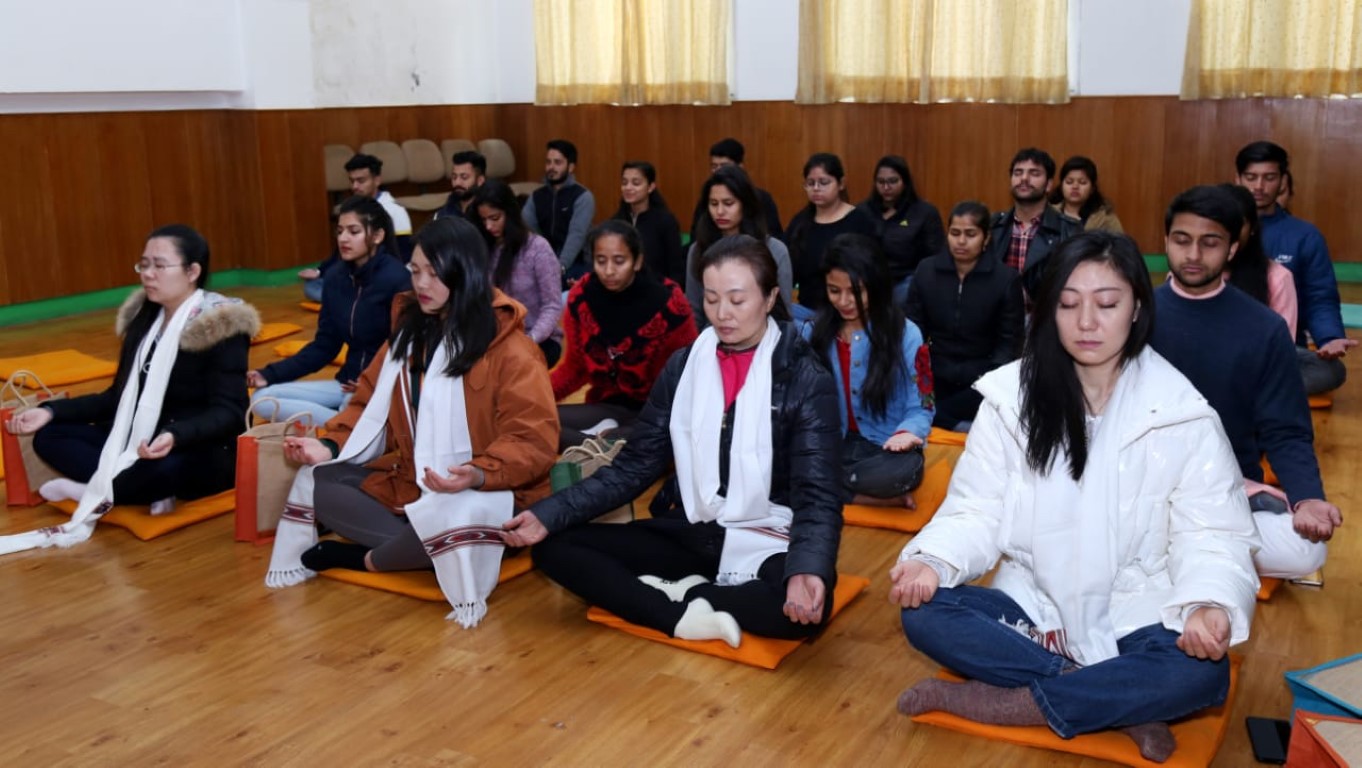 The first of its kind, three week yoga and meditation programme aims to impart yogic training to the Chinese delegation from Yunnan Minzu University, Kunming and the Beijing Normal University. The delegates would be trained to be future yoga trainers in China.
Prof. Sunil Puri, Registrar of the University, who is also Dean Academic Affairs, welcomed the delegation and referred to the inaugural session as an auspicious event for the University.
He recalled that Prof. Khosla had thought of creating an exchange programme eight months back after the University received an invitation from China last year on the occasion of International Yoga day celebrations.
Prof. Khosla, while welcoming the delegation, delved about the history of Yoga and its importance on the occasion. He urged the faculty members of School of Yoga and Nathuropathy to teach them various practical Yoga techniques for physical fitness as well as various meditation techniques.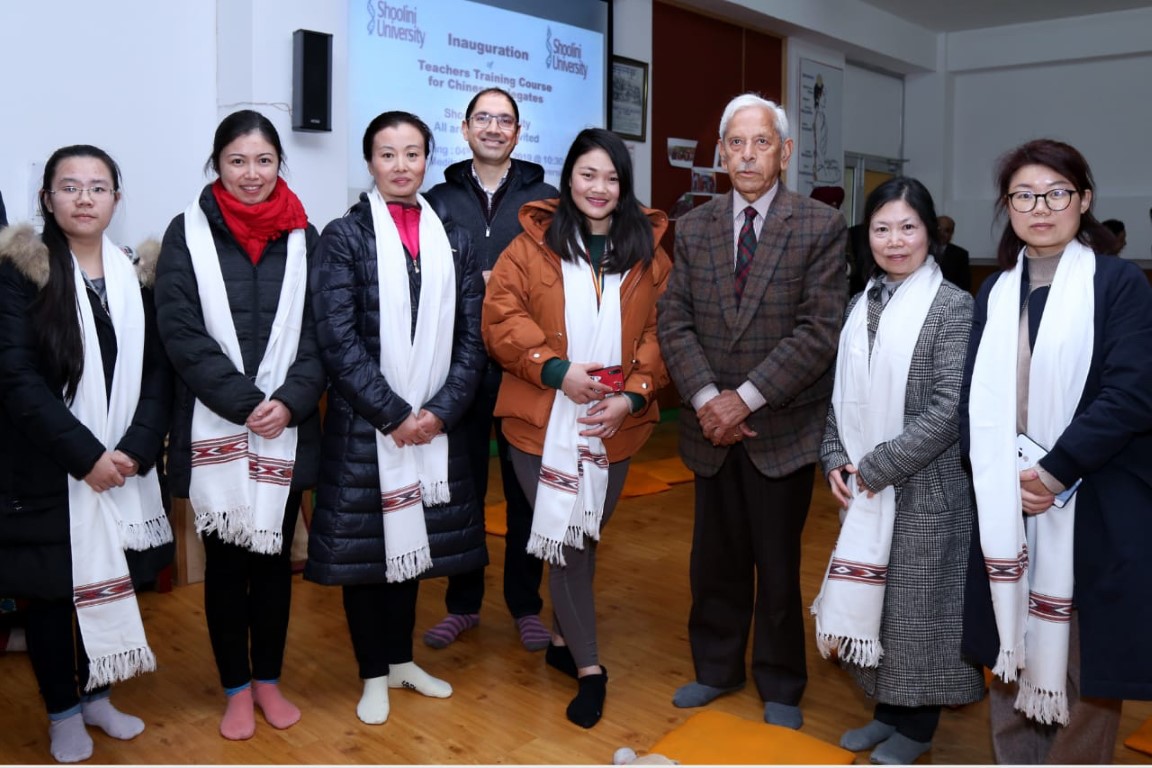 He said he was happy to note some of them have also read the book 'Autobiography of a Yogi' by Pramhansa Yogananda.
Mr. Vinod Kumar, Head of the School of Yoga and Nathuropathy gave an overview of the training programme that would include training sessions on various yogic postures, Pranayams as well as various techniques of Meditation.
He said, "Prof. Khosla has envisioned to make Shoolini a Yoga hub for the world and thus International Outreach Program is of immense importance to the Yoga Department."
He further added that the University will look forward to mutually beneficial relationships between the Universities in the field of yoga in the future.
The Chinese delegation attending the event included Zhang Jing, Yang Lei, Wang Sitong, Wong Yuzhen, Shi Fei, Wen Hui and Li Xing.
To make their experience even more interesting stay of the Chinese delegation have been arranged in the huts built in the campus in order to give them a living experience similar to the lives of Indian saints and sages in the ancient times. The delegates would be served only vegetarian food during the camp.
The University has a proposal to set up a Naturopathy Hospital in the campus.