The Spot  campaign is initiated by two friends, Jaanvi Singh 15 years and Lavaanya Jain 17years .The Aim of this campaign is to make and distribute hygienic sanitary pads free of cost to adolescent girls and poor women in slum areas .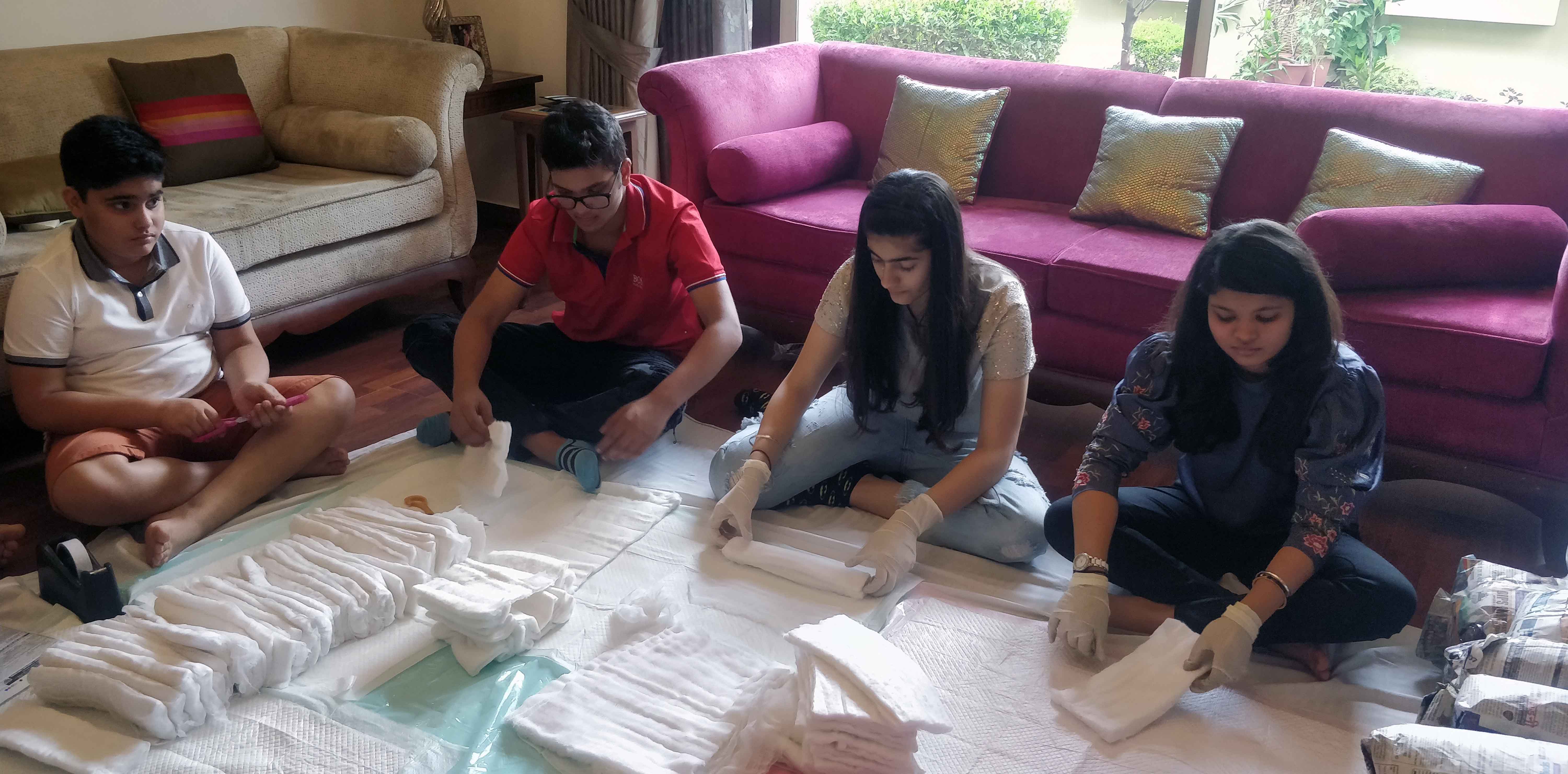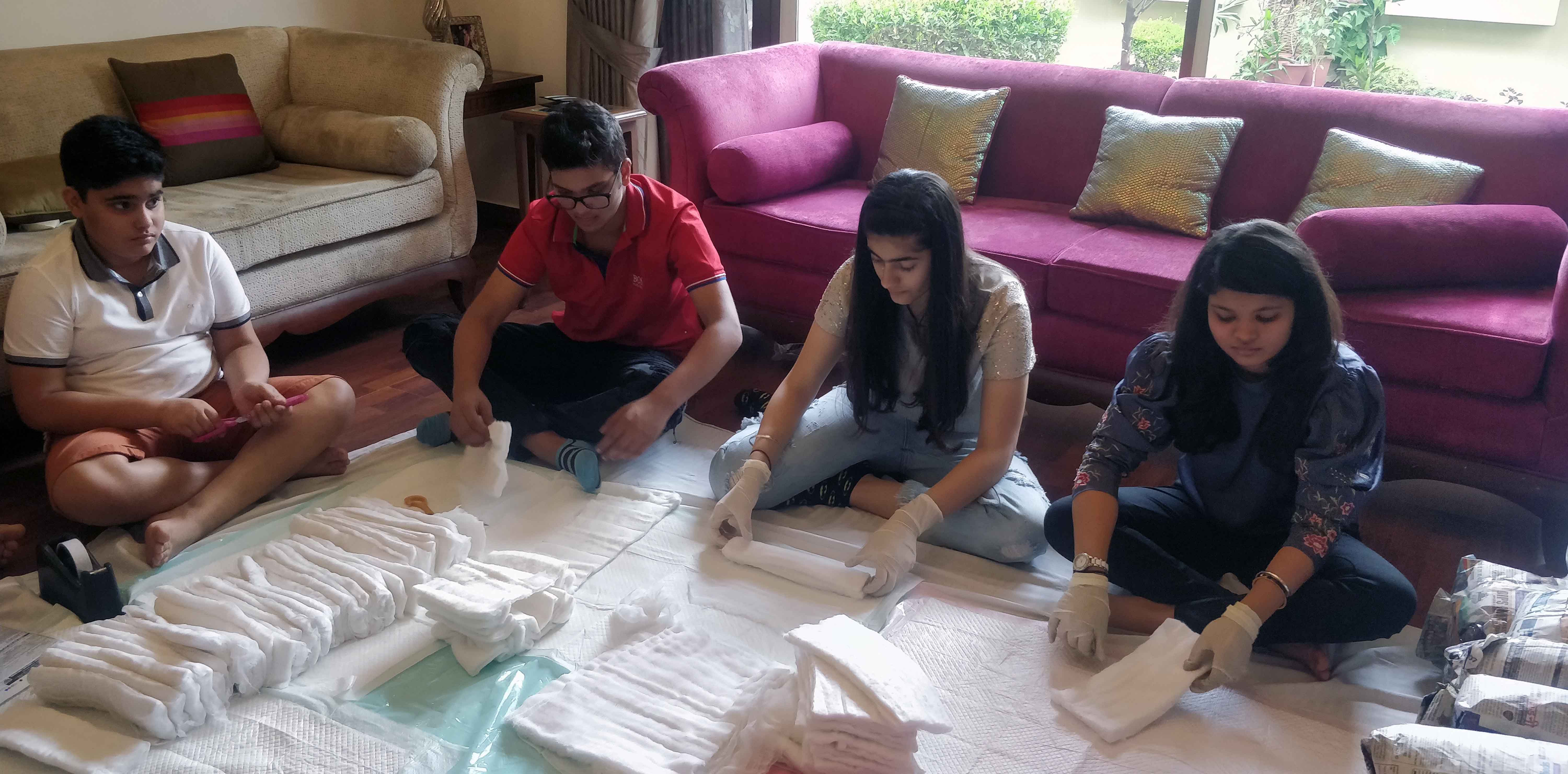 There are about 300 million women in India who do not use sanitary napkins during menstruation; owing to the lack of availability, awareness and affordability.
In the absence of menstrual hygiene products, women and adolescent girls in this country make use of dirty rags, bark, ash and mud instead. According to gynaecologists such practices can cause serious infections and even lead to cervical cancer.
Not only does lack of  menstrual hygiene products/practices lead to serious health repercussions but also in a loss of productivity wherein at least 50 working days are lost by women. There is also a concerning increase of 23% in drop out rates amongst school going pubescent girls.
Their brothers Trinabh Jain 14years , Sumer veer Singh 9years and Ranveer Singh 9 years offered to help the girls in their campaign as they needed manpower to accomplish their goal of making 2000 sanitary pads in their summer holidays.
They made packets of 10 sanitary napkins and packaged them using newspapers in order to avoid using plastic bags. These were then distributed to the underprivileged girls and women in slums.
The two girls gave talks on the importance of menstrual hygiene raising awareness on the topic.
When asked why the girls initiated the campaign they said they were inspired by the movie Padman. They too wanted to do their bit to support the cause spearheaded by the real Padman, Padamshree Arunachalam Muruganantham.
We can all do our bit in some capacity to ameliorate not only the level of hygiene for women and girls but for the overall well being of a society composed of people less privileged than us.
Team members : Jaanvi Singh, Lavaanya Jain, Trinabh Jain, Sumer Veer Singh, Ranveer Singh, Jahaan Sehgal, Anaya  & Guidance Given By : Dr Ritu Nanda, Special Thanks To Sister Jatinder.