NewZNew (S A S Nagar) : Universal Group of Institutions organized seminar on Job Opportunities in Automobile Sector. A  panel from the Larson and Toubro guide students who want to make their career in automobile sector. B.Tech and Diploma Mechanical Engineering students attended the seminar .
S.K Anand, Manager, L&T  discussed skill development on various Job opportunities in Automobile sector, He also insured that if the students follow their practicles and Workshops during their academic year students can get best after the completion of their degree. The major responsibility of an automobile engineer is maintaining the high standard of vehicle by using traditional methods and state of the art technology. According to him some of the job in the field of automobile engineering are Automobile Engineering Technician,Safety Engineering,Emissions Research,NVH (Noise, Vibration and Harshness) Engineers,Performance Engineers, Vehicle Dynamics Controllers, Operations Research, Designing etc .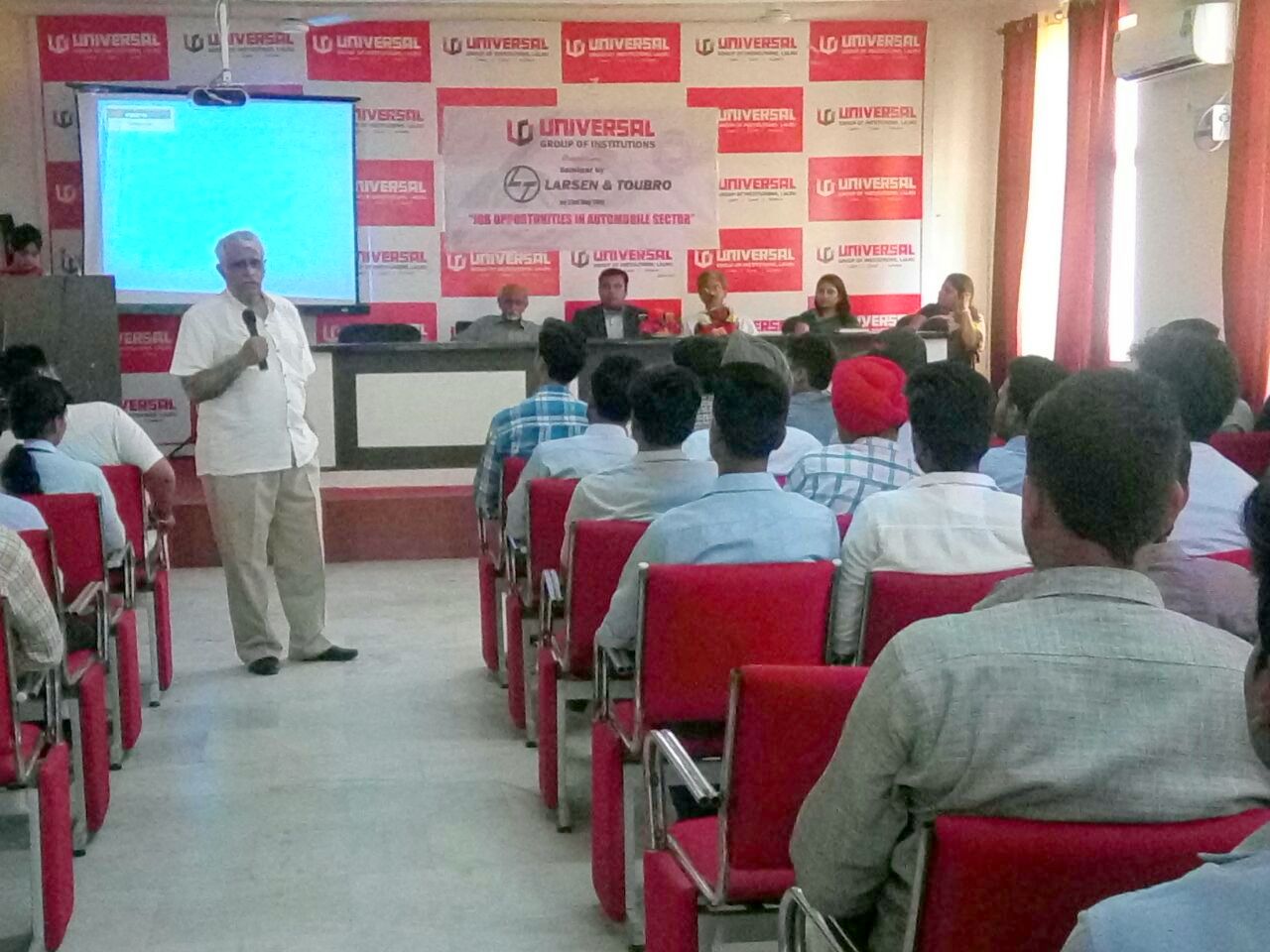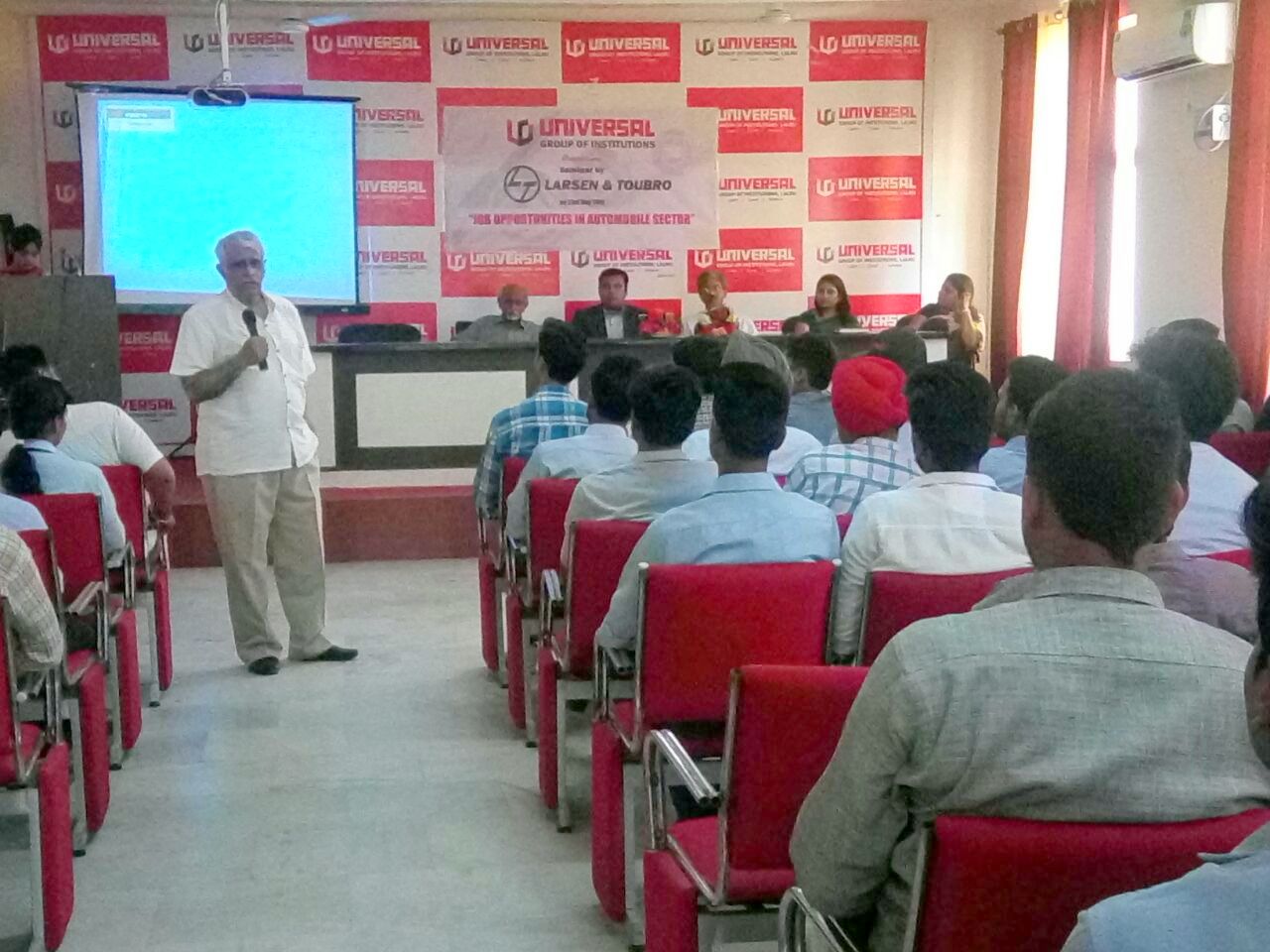 Mr. Chaturverdi, Area Head L&T, stressed about the role of engineering in growth of Indian economy. He emphasized that the student community should make use of the opportunities to achieve full employment. According to him qualified candidates with excellent communication skills are in much demand in reputed companies.
While speaking at the moment Chairman, Universal Group, Dr Gurpreet Singh emphasized that while selecting the career proper care should be taken. There are a huge number of options one can get after the completion of the degree. Students should concentrate on educational skill but also concentrate on employability skill, this will increase their confidence. Globalization and incredible growth of automobile industry has resulted in numerous opportunities for automobile engineers not only in India but abroad as well.