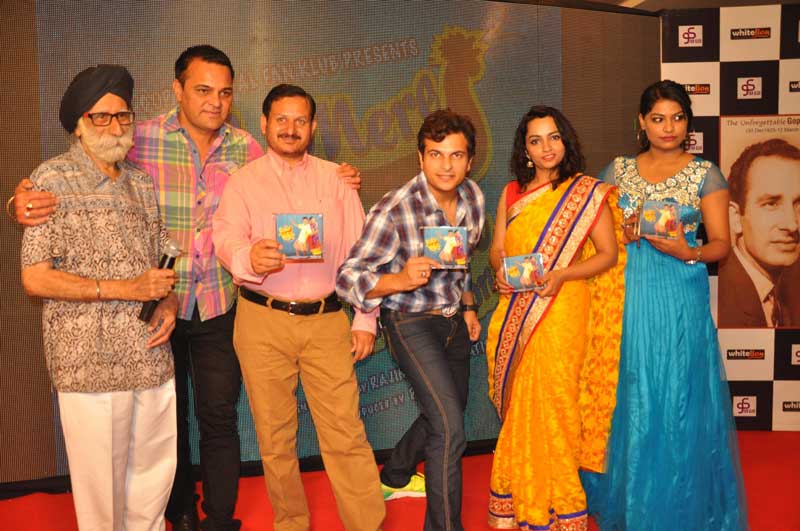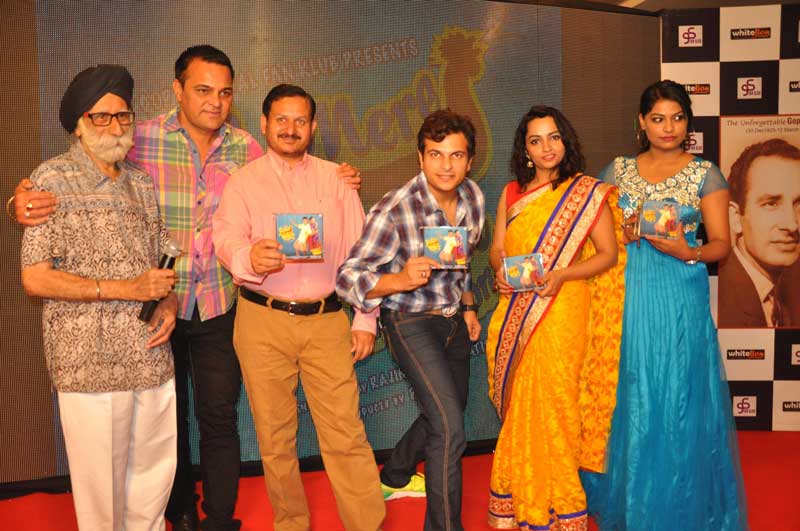 NewZNew (Bhatinda) : Punjabi Movie 'Bol Mere Kukda Kukdu Ghadoon' (BMKKG) is slated to hit theatres on 17th April. A press meet was held in Bhatinda by the cast & crew of the film in which the film's trailer was shown. It was divulged that the film is a tribute to yesteryears legendary Punjabi comedian – Late Gopal Sehgal.The movie is written & directed by Rajinder Singh Atish & has been Produced by Pooja, who is   Gopal Sehgal's Grand Daughter. It is noteworthy to mention that Gopal Sehgal was a Renowned Actor & Comedian of Film Industry who contributed to more than 70 movies in various languages. Among the many well known movies was the Punjabi film 'Mama Ji', in which he was in the lead present opposite Indira Billi and in which Comedian Mehmood had also made a Guest appearance. Mr. Kishore Sehgal, Son of Mr Gopal Sehgal said, "'BMKKG is not a biopic on Mr Sehgal, but a high quality family entertainer full of laughs. As a tribute to Mr Sehgal, the Clap on the Mahurat Shot was given by Master Nivaan, great grandson of Mr. Gopal Sehgal. This picture is the team work of the grand children of Mr. Gopal Sehgal for his admirers and fans. That is why the name of the banner is 'Gopal Sehgal Fan Klub'. The movie is being marketed & distributed by White Lion Entertainment."
Late Gopal Sehgal's Family was present at event. The guest of honour was Mr. Gurchet Chitarkar.
The film has given a break to both the female & male lead actors – Rittu Sharma who is a National School of Drama (NSD) alumnus & Rittesh respectively. A famous Radio Jockey (RJ) Himanshu Bhardwaj too has acted in the movie.
The story revolves around a   village simpleton named Gopala, who's   an   orphan but a darling of all the villagers. Three mothers having marriageable daughters have him in their mind as a prospective son-in-law. A fourth candidate from Ludhiana who is the daughter of a smuggler comes up & Gopala is kidnapped. "We have whetted your appetite. If you want to know, who bagged Gopala? Do watch this entertaining film. There are 5 songs in the movie." Said Writer, Director & Lyricist Rajinder Singh Atish. Music is by Sandeep Mayekar & Cinematography by Anil Dhanda. The other cast includes Richa Koundel, Ekta Sodhi, Labh Singh, Poonam Labana, Harbans Gautam & Nayna Khedkar.