NewZNew (Ludhiana) : For all those girls who have always dreamt of walking a ramp of a beauty pageant, they now stand a chance to fulfill their dreams and bring out their abilities and confidence through this upcoming beauty pageant The Managers Network 'Miss Punjab 2016' pageant with a purpose. The first round of auditions took place in this smart city of Ludhiana.
The entire event is being organized by the company The Managers Network which is owned by Mohit Sharma, Mubarak Sandhu and Jagjeet Singh.  "The Managers Network is a full-service event management, media and Fashion Company based in Mohali, Punjab dedicated towards quality and excellence. This platform would welcome all those girls for whom such pageants are a distant dream and they would get a full hand experience to explore and learn."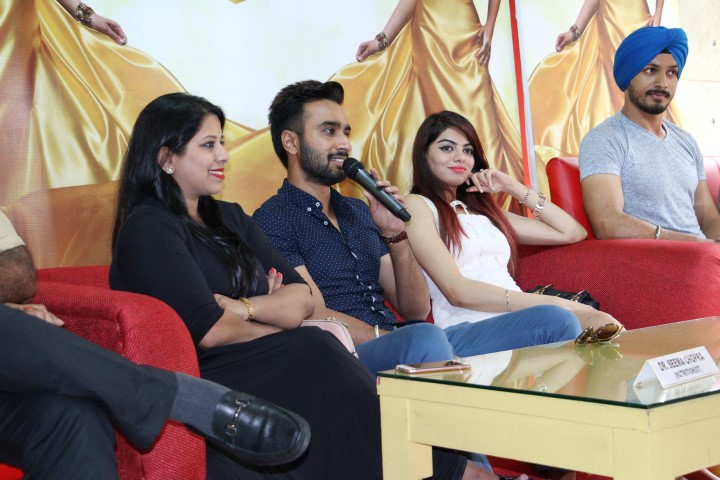 These auditions would be judged by a panel comprising of three judges. Priyanka Gill, the very famous model currently working at Blenders Pride Fashion Tour, Dr. Seema Chopra, the official Nutrition Partner for The Managers Network 'Miss Punjab 2016' pageant with a purpose and the very renowned singer and celebrity guest Hardeep Grewal Thokar Fame who was awarded for best song with a message for the song Thokar in PTC Punjabi Music Awards 2016. The event is hosted by Taranjeet Singh who is the semifinalist of PTC Punjabi Mr. Punjab 2015 and also represented India in South Asian university festival in folk dance. Advocate Amit Rana  member of bar council of India ,Rahul Rajput advocates of patents and trademark, and Advocate Sukhtej Singh Sandhu were present as guest of honour.
Priyanka Gill on the same said, "I ensure all the contestants that this event will be a very candid as well as a learning event for all the beautiful girls from the cities.  Having said that, the definition of beautiful does not limit itself to their physical beauty but to the beauty they possess inside as a person, the beauty they have in their confidence. This event would be a chance to discover their abilities and capabilities."
Hardeep Grewal on the same added, "I am very glad as well as excited to be a part of such an event. I have always appreciated all the girls who step forward to come out of their comfort zone and walk the ramp to fulfill their dream. Dr. Seema Chopra said, "For every individual to maintain a toned and a fit body, exercise and diet are two important factors. Where exercise holds 30% of the part, the diet holds 70% of it and this 70% helps contestants throughout the life."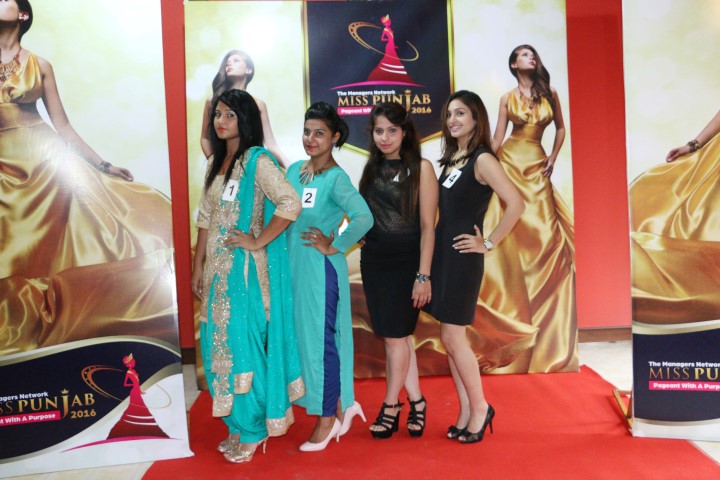 To make this event shine even brighter, brands such as Decathlon Mohali, Gold's Gym Mohali, Maverick Chandigarh, Mocha Ludhiana, Prinday, Mubarak Records, Blacklisted Studio, Buzz Chandigarh, RituKolentine's, DG Ethnic Collection, Diet Therapy, Sovi Entertainments, Aashman Foundation, Ghaint Punjab, Nindi Photography, IIHED have tied knots with The Managers Network and are supporting the event in different ways.
The first audition of this beauty pageant held in the city of Ludhiana in 'mocha' and the upcoming auditions for The Managers Network 'Miss Punjab 2016' pageant with a purpose will be organized in Chandigarh, Patiala, Jalandhar, Mohali and Amritsar.