upGrad bullish in bolstering its international Universities network: Being harmonious with its vision of powering career success of every member of the global workforce as their trusted LifeLongLearning partner, upGrad, India's largest higher edtech, strengthens its worldwide network of top universities by inking partnerships with the University of Essex (Online), Duke Corporate Education, and Michigan State University within a span of 3 (three) months, and aims to close 10 (ten) such partnerships by the end of the current fiscal.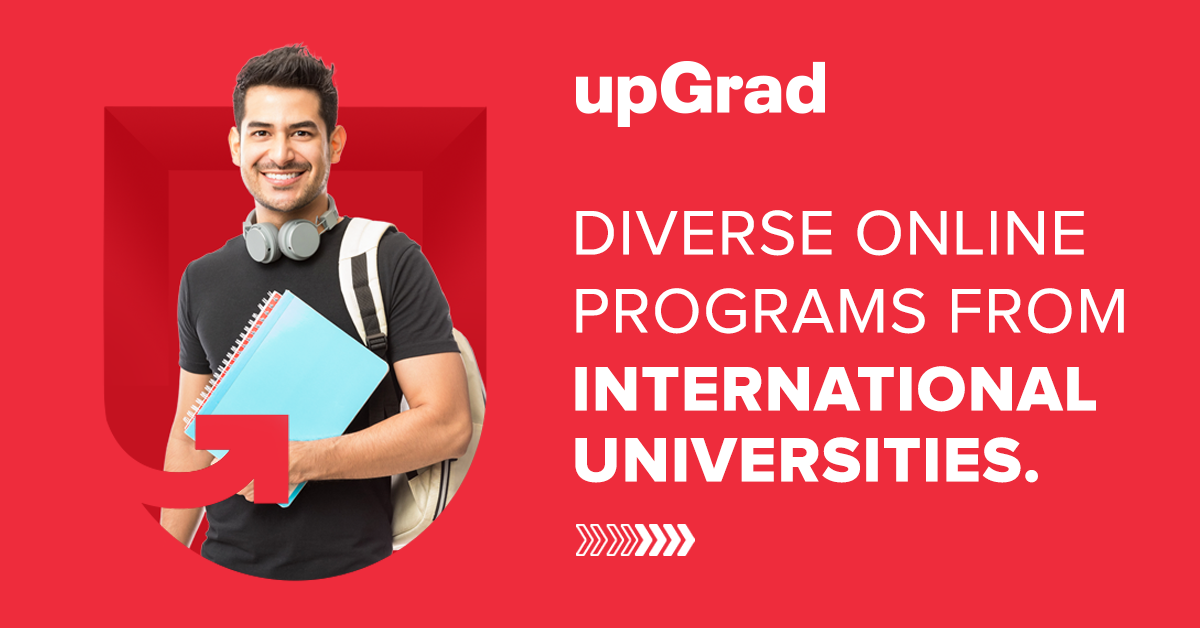 This move from upGrad will help Indian learners accomplish their dream of getting higher education from top International Universities which otherwise had to be cancelled or reconsidered due to the COVID-19 pandemic restrictions. According to a survey by Quacquarelli Symonds (QS), a British agency that brings out the World University Rankings every year, 61% of Indian students decided to defer their course of study by a year, 8 % choose to study in a different country and another 7% cancelled their plans altogether.
Talking about partnerships, Phalgun Kompalli, Co-founder, upGrad said, "2020 has been the year when we grew over 100 per cent in terms of both, national and international university partnerships. We introduced Global MBAs and made them one of the highest revenue-making verticals. Now with the recent tie-ups, we have expanded our program portfolio 3 times to cross 100+ programs. The figures are set to double in 2021. With an ideal blend of synchronous and asynchronous learning taught by the university professors and industry experts; our international programs are designed to foster deep subject learning and drive strong outcomes in terms of career transitions as well as drive strong research outcomes in our Master's programs, both in terms of Ph.D. admissions & research publishing.
The partnership has added over 75 online programs in upGrad's existing portfolio like the Design Thinking Certification Programme with Duke CE, PG Courses in Cybersecurity, Criminology, Psychology, with the University of Essex (online) and Global Master Certificate in Integrated Supply Chain Management, Global Master Certificate in Business Analytics, and Global Professional Certificate in Effective Leadership & Management with Michigan State University, to name a few.

With the growing demand for transnational education in India, individuals are continuously scouting for viable career options that brings them both, quality learning solutions and steadfast career support, without having them to worry about the physical/offline constraints. upGrad's program structure will offer several industry-driven projects that shall, in turn, prepare professionals/individuals for the new-age workforce ecosystem.
Arjun Mohan, CEO, upGrad, said "Even before we strategically embarked on global expansion, our international programs were pulling learners from 50+ countries across the world. We are focused on expanding and going strong on the partnerships with top international universities and will see a great line-up this year. These partnerships drop all geographic barriers, give millions of young Indians a chance to pursue education from their dream institutes online, get global learners to our platform, thus slowly and steadily enabling India to become the teaching capital of the world."
upGrad recently released its Q3 results, clocking its highest-ever revenue in a single quarter, and is targeting an INR 2500 crore revenue run-rate for FY'22. With the new and future international partnerships upGrad is confident to strengthen its position as the LifeLongLearning partner of choice for the professionals seeking the best national as well as global education, with career growth.  
Know More About upGrad
upGrad is India's largest online higher education company. Founded in early 2015, upGrad has impacted over 1 million individuals globally, within a short span of 5 years.
upGrad provides online programs in the areas of Data Science, Technology, Management and Law to college students, working professionals and enterprises. These programs are designed and delivered in collaboration with top-notch universities like IIT Madras, IIIT Bangalore, MICA, BIMTECH, NMIMS Global Access, Jindal Global Law School, Chandigarh University, Duke CE, Deakin University, Liverpool John Moores University and others. With an 80% program completion rate, robust tech platform, outcome-based learning approach, industry-relevant curriculum, finest university credentials, strong mentorship, and steadfast placement support, upGrad has established its position as the leader in the Indian education system.
upGrad ranked as India's No.1 startup, as per the LinkedIn Top Startups 2020 list. This is the third time in a row that upGrad has been featured in the top startup list by LinkedIn. The edtech major received the title of 'Best Education Brands' by Economic Times in 2020 for the second time, post winning the same title in 2018. The brand made it to the prestigious GSV Global EdTech 50 List 2020. upGrad has emerged on the list of BW Top Education Brand 2020 and has been titled as the Best E-Learning Company of the year by Business World. Owing to its world-class learning platform. upGrad won the 'Best Communication and Teaching Platform' in the Education Innovation Awards 2020 by Entrepreneur India as well as received the title of 'Best Tech for Education' by IAMAI in 2019.