NewZNew (Ludhiana) : Verka the leading dairy brand of the region, celebrated Teej , a much anticipated monsoon festival dedicated to women emancipation with fervor and joy.  To mark the auspicious occasion Verka organized a "Mehendi competition " at various Verka booths.  Kiosks were put up selling the favorite Verka treats including kheer, flavored milk Pio and Lassi.
The event witnessed huge participation of enthusiastic women and young girls alike. They enjoyed the mehendi session and having their favorite Verka delights added to the celebration.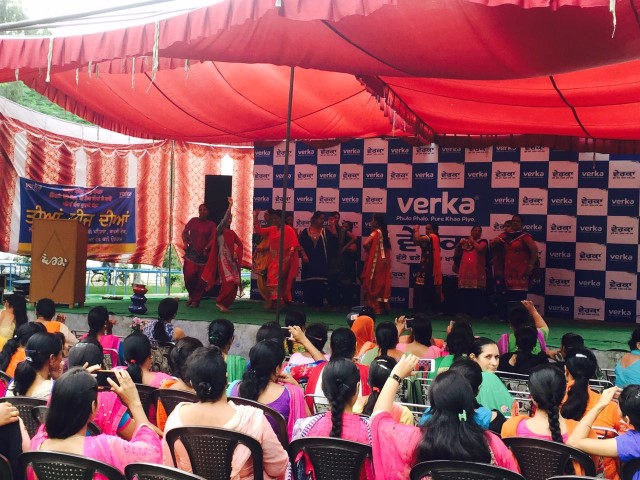 Speaking on the occasion Amarjit Singh Sidhu, Chairman, MILKFED, said, "Being a household name for over 50 years Verka wanted to be a part of the festive celebrations with our consumers. Events like these help us to connect better with consumers.  Interacting with them and sharing their joys give us immense pleasure."" It also gives us an opportunity to know their preferences which help us in new product development and product enhancement" he added.
Verka is the most loved dairy brand in the region, bringing pure and best quality products, such events are much appreciated in order to reach more and more consumers.   The winners of the competition received gift vouchers from Verka.