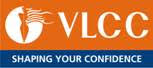 NewZNew (Chandigarh) : Leading wellness brand VLCC Health Care Limited (VLCC) announced the appointment of Mr. Vikram Limaye, Managing Director & CEO of IDFC Limited, who has joined its Board of Directors as an Independent Director.
Welcoming Mr. Limaye to the VLCC Board, Mr. Mukesh Luthra, Chairman, VLCC said, "We are indeed privileged to have a professional of Vikram's banking and finance experience on our Board. I am confident he will add tremendous value to our endeavours as we embark on our next phase of growth."
Commenting on his appointment, Mr. Vikram Limaye added, "I am looking forward to my association with VLCC. It would be very exciting to work with the Board to build upon the foundation already established and towards creating further value."
Currently the Managing Director & CEO of IDFC Limited, Mr. Vikram Limaye is an MBA from The Wharton School, University of Pennsylvania (USA) and a member of the Institute of Chartered Accountants of India.
Other members of the VLCC Health Care Limited Board of Directors include Mr. Mukesh Luthra as Chairman, Ms. Shabana Azmi, Mr. Sanjay Mehta and Mr. Sanjay Kapoor as Independent Directors, Mr. Sameer Sain and Mr. Alok Oberoi as Nominee Directors from investors and Mr. Sandeep Ahuja as Managing Director.