Most people want to learn how to play a musical instrument at some point in their life. Unfortunately, many of us either don't make the effort or don't feel confident enough to start. Well, if you are currently considering picking up a guitar or a violin, don't let anything hold you back.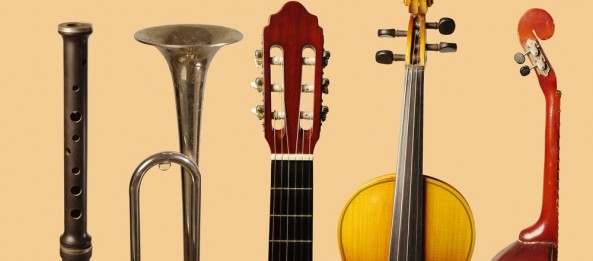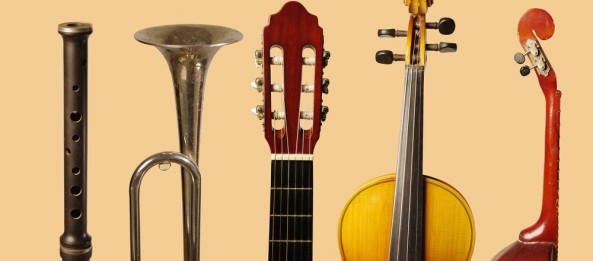 For one thing, there are a number of benefits to learning how to play an instrument. This includes improved long-term memory and even increased mental agility. It is also a great way to impress people. Now, while you should certainly give learning music a try, there are also some other aspects that go along with it:
You Will Need to Find the Best Instrument for You
While you should stay positive about learning music, you need to understand that each instrument is quite different from the next. Some instruments may work well for you while others might prove to be a little difficult to master. So, how do you choose the perfect instrument for you?
Well, the first thing you should do is to consider the type of music you like to listen to. If you prefer classical music, then a violin or a piano is the most obvious choice. On the other hand, if you prefer rock n roll, the guitar or drums might be more up your street. It is also a good idea to consider your skill level. If you have deft fingers, then stringed instruments would be a great option. If keeping to a beat is what you're more suited to, try percussion instruments.
Identify Your Best Method of Learning
The most popular way to learn an instrument would be to head to the nearest music class or institute. While this does make sense, it is important to realize that this method may not work for everyone. If you are someone who likes structure and discipline, then hiring a music teacher or attending regular classes is the best way to go. However, if you think you can learn better by yourself, opting for online tutorials may provide you with better results. In the end, it is all about finding an effective method that you can stick to in the long run.
Practice Makes Perfect
If you want to excel at any instrument, the answer is simple – you have to practice as much as possible. This is true for beginners as well as for celebrated musicians. You are no different. So, how much time should you devote to your new hobby? Well, it really does depend on how much time you can spare. That being said, you should attempt to practice at least an hour a day, in the beginning. Once you start gaining more skills and get a better handle on the instrument, then you may be able to cut down on your practice time.
Developing Skills Take Time
Most people are disappointed that even after weeks of practicing, they don't really sound any better. Nonetheless, you should keep in mind that to develop musical skills, you often have to rehearse for months at a time. This is why you should continue to better yourself at the instrument you have chosen even if you aren't hearing the results you want. Have patience and give it time – you will soon begin to notice that you can play the instrument with greater skill. After all, there are only a few prodigies, whereas most individuals reach expert levels by devoting years of their life to learning how to perfect their musical skill.
Don't Compare Yourself To Others
Now, if you have decided to take up a class, it is inevitable to start comparing yourself to other students. After a while, you may realize that you aren't picking up certain things as quickly as you may like. This can make you feel discouraged. However, you shouldn't let this bother you, and never compare yourself to others. Each individual learns different things at a different pace. So, while you may be struggling now, you might pick up certain other techniques faster. Even if you don't, there is still no reason to find fault with yourself based on other people's skills.
Find Your Music Community
Remember that there are people just like you out there. They, too, will be at the initial stages of learning music. So, it is a good idea to look for these individuals and team up with them. This way, you can give each other encouragement, especially when someone is on the verge of giving up. At the same time, this is a great way to exchange tips, knowledge, and anything else that can make your playing easier. If members of this community live close by, you can even meet up and have a jam session every now and then.
Have Fun
When you start playing an instrument, your goal may be to improve your skills and eventually sound like a professional. While this is a worthy aim, it is also imperative that you understand that this is not what it's all about. Rather, you should be focused on enjoying the process of learning. So, your endeavors really should be based on you having fun every time you pick up your musical instrument. Otherwise, what is the point of it all?
Don't Succumb to the Pressure
If your friends and family know you are learning an instrument, you may feel like you are under constant pressure. Perhaps they keep checking up on your progress. Or, maybe they keep asking you to play something for them. At such points, it is easy to feel agitated and annoyed, but you shouldn't be. Instead, explain that you are taking your time to learn the instrument and that you don't feel comfortable playing in public just yet. They are sure to understand.
These are all the things you should know before you decide to go ahead with learning how to play an instrument. Being well-informed about what to expect will help you easily overcome various obstacles.