NewZNew (Chandigarh) : In general every person is engrossed with proud in one from or the other, may be due to wealth, power, education or one's beauty. Proud which may also be due to someone good qualities, ruins & disappoint oneself without Satsang, These thoughts were shared by Sh Inderjit Sharma ji-Central Parcharak from New Delhi, Sant Nirankari Mandal while addressing a mammoth congregation of saints at Sant Nirankari Satsang Bhawan, Sector-30 today during weekly Satsang.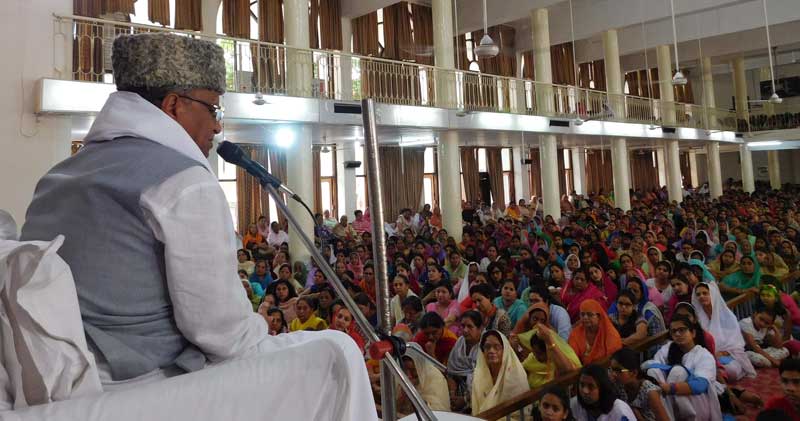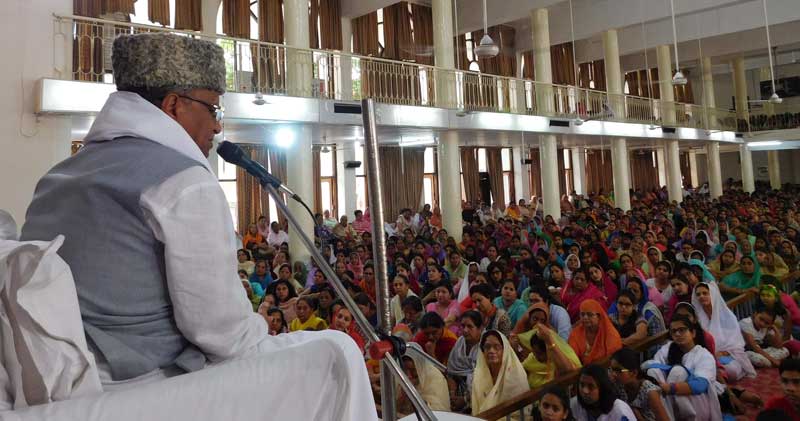 Discussion on benefits of getting attached with Satsang, Sh Sharma ji briefed that when a bucket filled with water is inside the well, it remain lighter but as it comes out of well it becomes heavier. Similarly we will remain blissful if we are attached with Satsang but shall be distressed due to vices of Desire, Anger, Attachment, Greed, Pride & Jealousy.
Earlier Sh O. P. Nirankari ji from Delhi reiterated message of Baba ji on occasion of "Mother's Day" that Mother is a power who gave birth, sacrificed a lot in upbringing & education of her child, is treated badly by children when they grow up and send their Mother out of home. Baba ji message was further remembered that "Bread you have in hand today is only due to blessings of that old mother who is shunted out of home by yourself".
He further cited the story that someone asked son to get the heart of her mother and that foolish person murdered his mother and took her heart out. While running with the heart, he fell down and voice came from mother's heart enquired about wellbeing of son & he is not hurt.  In other words mother is always a well-wisher, careful for her children despite in whatever manner she is treated by them. We should not be speaking only "Matrodev Bhav" or Pitrodev Bhav"; but we have to take care, respect our parents and achieve new heights in our life & refine our life with their blessings.
Earlier Sh Mohinder Singh ji-Sanyojak, Chandigarh branch welcomed Sh Sharma ji and his wife on behalf of entire Chandigarh congregation.