It was an auspicious occasion at C.L. Aggarwal D.A.V. School, in the midst of holy mantras and Havana, the school yagyashala was inaugurated by the blessed hands of Sh. Raghu Nath Rai Arya (Sect. Kendriya Arya Sabha).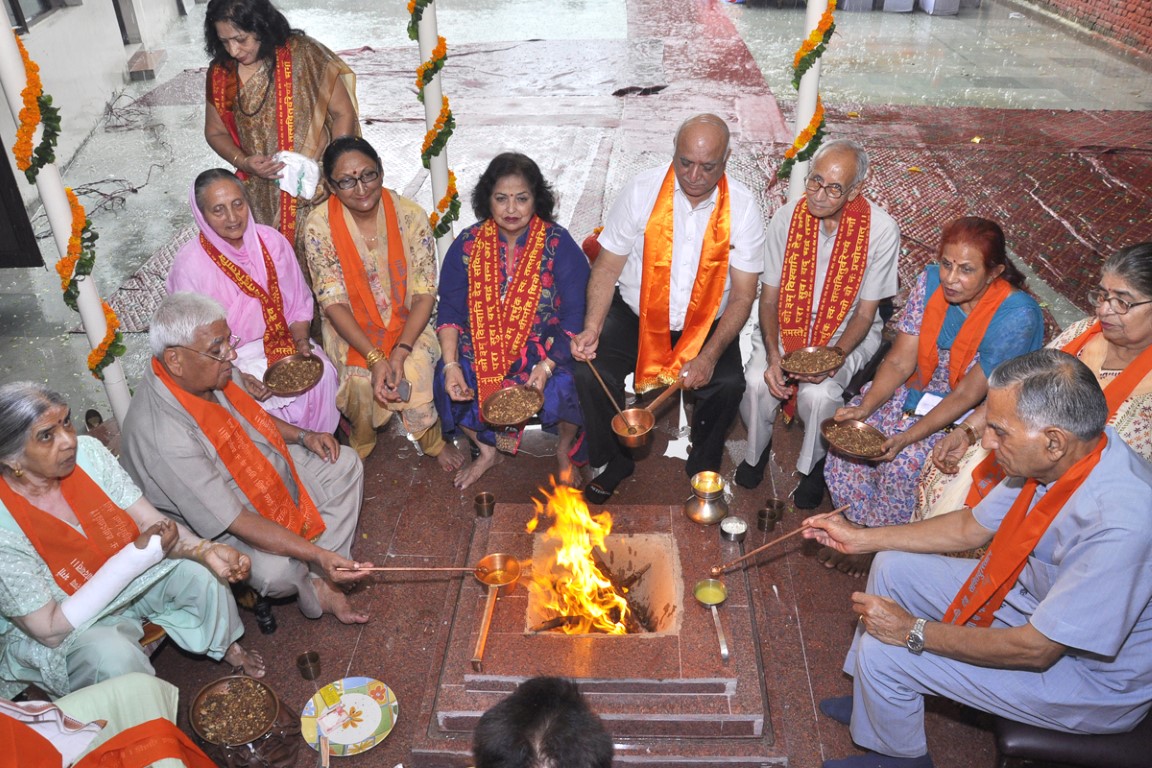 The occasion was graced by Sh. Ravinder Talwar as Chief guest and distinguished principals from D.A.V. schools. Principal Mrs Sunita Ranyal welcomed the guests and spoke about the importance of yagna. Chief guest Sh. Ravinder Talwar also emphasized on yagna culture which he told is performed for the knowledge, peace, prosperity and remove negativity.
Bhajans were performed by the students and the staff followed by the Pravachan by Sh. Upendra Arya . Langar was served in the end.