Yonex Sunrise Sub Junior all India ranking badminton tournament from June 28: Badminton Association of India (BAI) has allotted Yonex Sunrise Sub Junior all India ranking tournament (boys and girls under 13) to Punjab Badminton Association (PBA).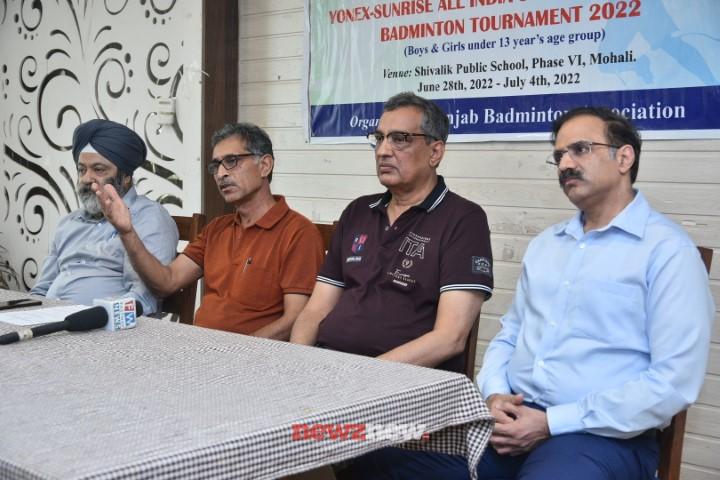 The prestigious tournament will be conducted from 28 June to 4th July 2022 at Shivalik Public School Phase 6 Mohali, which has 6 synthetic courts.
The inauguration of the tournament will be at 11 am on June 28 and Chief Guest will be Pranav Jerry Chopra commonwealth gold medalist
Prize money of Rs.3 lakhs will be given to various winners, runners up, semi-finalists (singles and doubles) and quarter finalists (singles only) of this tournament.
Total of 750 entries have been received from all over India. Top seed in  Boys singles under 13 – Viraj Sharma, Girls singles under 13–Dishika, Boys Doubles under 13-Ashaduhalla Md & Ishant Raj, Girls Doubles under 13 – Somyaa Bhatnagar & Aditi Sharma
Main sponsors of the prestigious tournament are Yonex-Sunrise, ANET CORP , IOCL, IDFC First. Chief referee of the tournament is Ms Manjusha and organizing secretary is Chitranjan Bansal.