Zee Punjabi brings a much-needed dose of humour: Jaswinder Bhalla's Haseyan Da Halla starts from 24th October: Humour and Entertainment has been the only saving grace during the unfortunate pandemic period.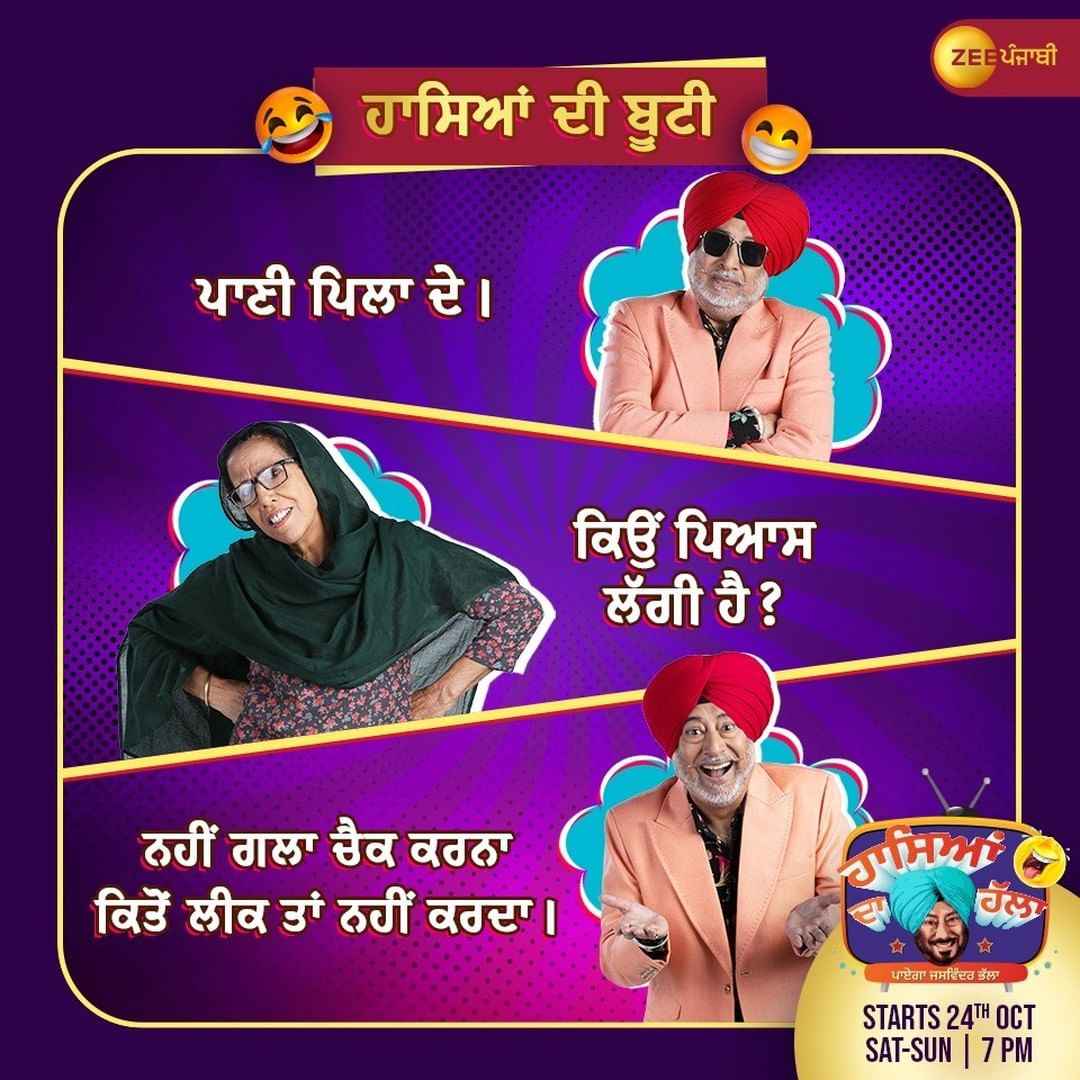 The threat of Covid-19 is still lurking in our minds; the very fact that necessitates having more comedy shows in our life to reinforce the recovery attitude and beliefs.
Zee Punjabi has addressed the need of north Indian audience and filled this vacuum as they bring an exclusive Comedy Show in an all new format. 'Haseyan Da Halla – Paega Jaswinder Bhalla' will live up to its name as the famous comedy star of Punjabi Cinema takes the responsibility of creating a riot of laughter for everyone sitting at home, worrying about the future.
For a comedy lover, Jaswinder Bhalla is a synonym for humour and wit. The star actor needs no introduction owing to his rich legacy of hit Punjabi films like Mahaul Theek Hai, Jeeja Ji, Jihne Mera Dil Luteya, Power Cut, Kabaddi Once Again, Apan Phir Milange, Mel Kara De Rabba, Carry On Jatta, Jatt and Juliet, Jatt Airways and so many TV shows as well that made him a favourite among people who seek typical Punjabi comedy as their staple diet of entertainment.
But what makes the upcoming show more interesting is its format. It will not be just a stand-up comedy show. Haseyan Da Halla will present group gags as part of situational comedy, spoofs on films, mimicry of social and entertainment world celebrities and some light comedy moments that are typically Punjabi.
The show will also have a celebrity interaction and gags around that celebrity. The interaction part would give the viewers a closer glimpse of their favourite celebrity through various fun games like Rapid Fire, Clay Pictionary, Charades, Name That Song, Can You Feel It, etc.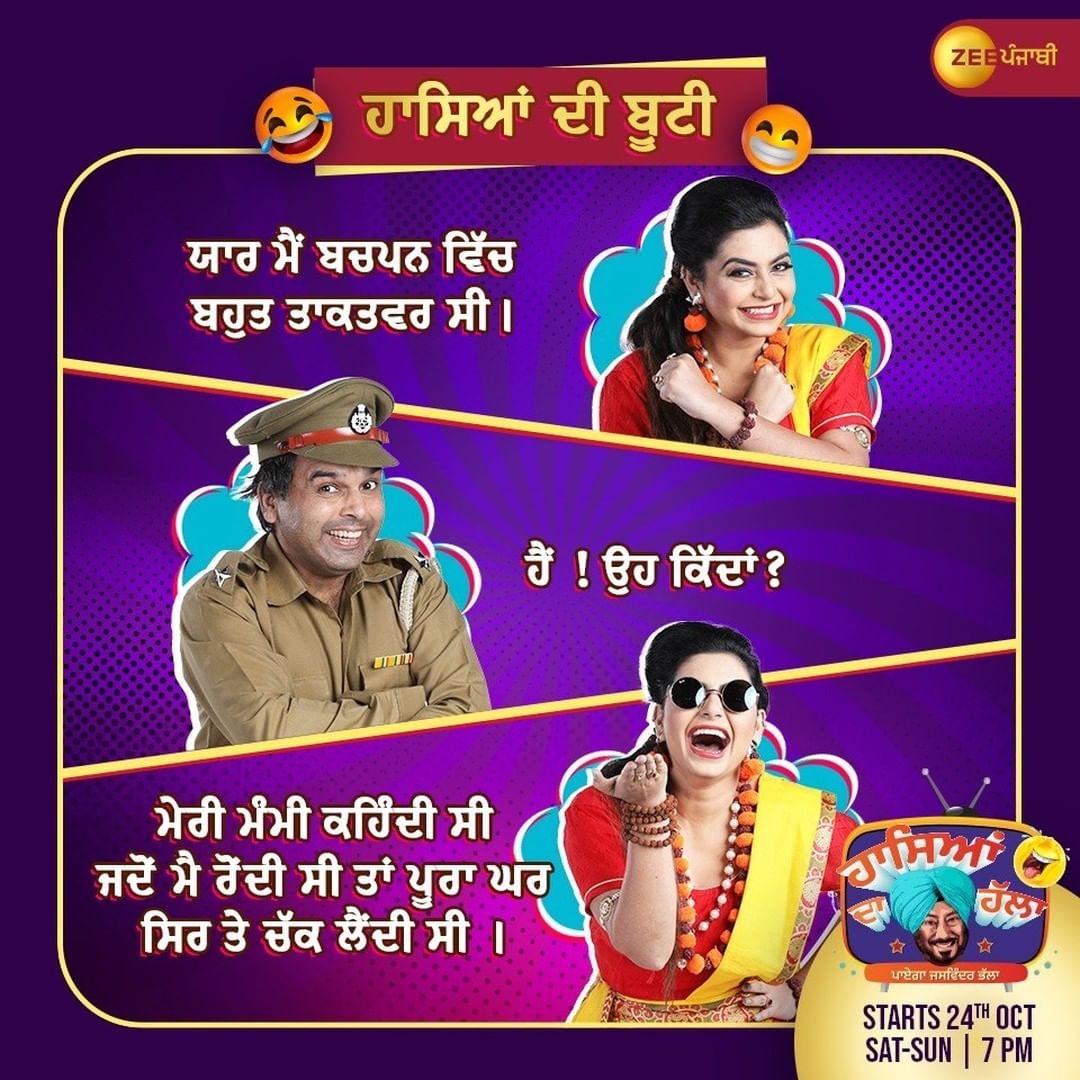 Haseyan Da Halla brings other comedy stars on the platform including Gurpreet Bangu, Nisha Bano, Minto and Vikramjeet Singh Lucky. It is worth mentioning that Gurpreet and Nisha are known for their comedy characters in Punjabi films while Minto and Vikramjeet are known for their stupendous performances in Punjabi comedy shows and Punjabi theatre. Sharing the excitement, Jaswinder Bhalla elaborated on how Punjabi comedy is cut above others, "Punjabis are by nature sarcastic. We experience humour in galore in our daily life.
A 5-minute conversation with a Punjabi person would have more one-liner punches than any typical comedy film. This Zee Punjabi exclusive show is an attempt to honour Punjabis' sense of humour. I am glad to be a part of it."
The buzz for this show has already started on social media. The show starts 24th October 2020 on Sat-Sun at 7.00 pm.