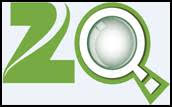 NewZNew (National) : This summer, the mercury will climb a few notches higher as ZeeQ is all set to scorch the kids' television genre with an exciting, new look. Starting today, the channel will entertain and engage children with an eclectic mix of comedy, action and art & craft shows.
ZeeQ understands that not only is the kids' genre the largest in terms of viewership after Hindi general entertainment (GECs) and movie channels, it also needs variety, new concepts and characters. Responding to this demand for differentiated content, ZeeQ has prepared locally-produced shows like Bandbudh aur Budbak, Pyaar Mohabbat Happy Lucky and The Art Room that offer a balanced mix of entertainment and learning.  For some adrenaline rush, the channel has action-packed shows like Burka Avenger, He Man, Shaktiman packaged together in the Mega Action Band. This band will be offered in Telugu as well, in addition to Hindi and English.
Ashwin Sashital, Brand and Communications Head, ZeeQ, said: "ZeeQ is taking a step further by revamping the look, feel and positioning of the channel. The challenge lies in expanding the audience base, something we believe can be done with the new line-up. We plan to keep our audience engaged and entertained with exciting new stories, creative activities and action-packed adventures. We look forward to a great start with our rebranding campaign."
Kids' is number three priority genre in Indian television and has a high viewership not only among children, but parents as well. Keeping this strategic factor in mind, ZeeQ is launching new programmes targeting 4-14 SEC ABC. These include the animated laugh riots, Bandbudh aur Budbak, which revolves around two 10-year-old school boys who always land in trouble and Pyaar Mohabbat Happy Lucky, which follows the escapades of Happy and Lucky, who are polar opposites and find themselves in the middle of hilarious quarrels. For a dose of action, there is the award-winning action series, Burka Avenger, which narrates the story of Jiya, a mild-mannered teacher, who has a secret weapon: Martial arts. Jiya wears a burka to hide her identity as she fights villains who want to shut down the girls' school where she works. And that's not all. Parents and children can explore the world of creativity and unbridled imagination with The Art Room.
So starting today, do not miss the new line-up, exclusively on ZeeQ.