American Classic bias look Radial product line expands : Coker Tire Company has designed and manufactured numerous revolutionary products, and it continues to do so with its newest product line expansion. The American Classic Bias Look Radial product line made its debut in 2013, winning many awards, including the Best New Product in its class at the SEMA Show.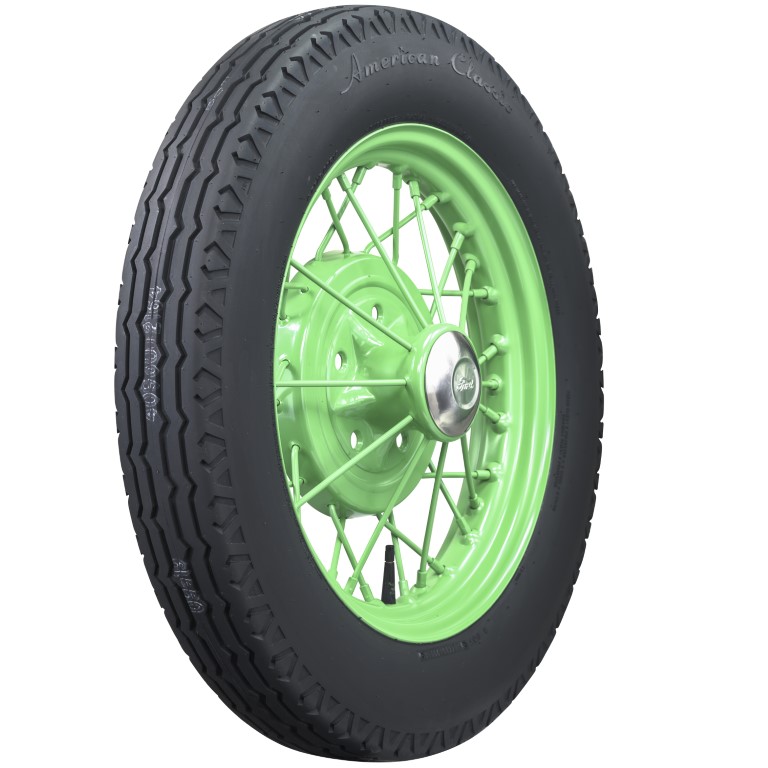 Coker Tire is now expanding this product line to include fitments for late '20s and early '30s automobiles, specifically targeting the Ford Model A.
The popularity of the original American Classic Bias Look Radial stemmed from its bias ply appearance and upgraded radial ride quality. The same traits exist in this new design, which offers a direct replacement for original style bias ply tires.
The vintage style tread pattern and smooth sidewall are perfect for a classic restoration that is begging to be driven. Even the sizing is the same as the original configuration, with the exclusion of the letter "R" to designate the radial construction. The two new sizes are 475/500R19 and 440/450R21, fitting a wide range of applications from 1926 until 1932.
The American Classic 475/500R19 is designed for the 1930 and 1931 Ford Model A, but it also fits many makes and models, including Dodge, De Soto, Essex and more from the early '30s. The American Classic 440/450R21 fits 1926 through 1929 Ford cars and trucks, as well as 1926 through 1928 Chevrolet passenger cars. This sizing offers many fitments in the late '20s.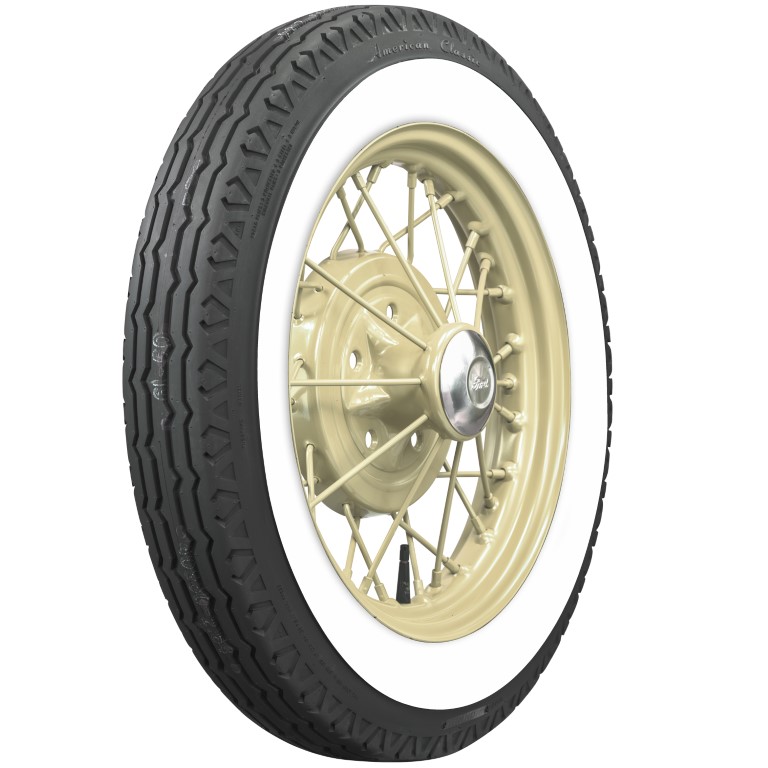 Designed and manufactured in the USA, these new tires are purpose built for your collector vehicle and they are DOT and ECE approved. The new 475/500R19 and 440/450R21 American Classic Bias Look Radials are tube type tires, because they typically mount to a wheel that is not air tight.
The new American Classic Bias Look Radials will be available in April 2019 with black sidewalls, and wide whitewall versions of the same sizes will be coming soon after. Prices start at $206 each. These tires are backed by Coker Tire's Life of the Tread warranty, and they are eligible for Coker Tire's exclusive Extended Tire Protection plan.
If you want information on the new American Classic Bias Look Radials, call Coker Tire Company at 1-800-251-6336 or log onto the website at www.cokertire.com.