LIFE-SIZED STATUE OF MAHARANA PARTAP BE INSTITUTED AT BUS STAND PATHANKOT
CULTURAL AFFAIRS MINISTER REVIEWS THE PROGRESS ON THESE UPCOMING HERITAGE PROJECTS
NewZNew (Chandigarh – Kulbir Singh Kalsi) : The Punjab Government has accelerated the process for the construction of Baba Moti Ram Mehra Memorial at Fatehgarh Sahib. Cultural Affairs Minister late last night chaired a high level meeting of the senior officers of the Cultural Affairs Department to take stock of the progress made in this direction.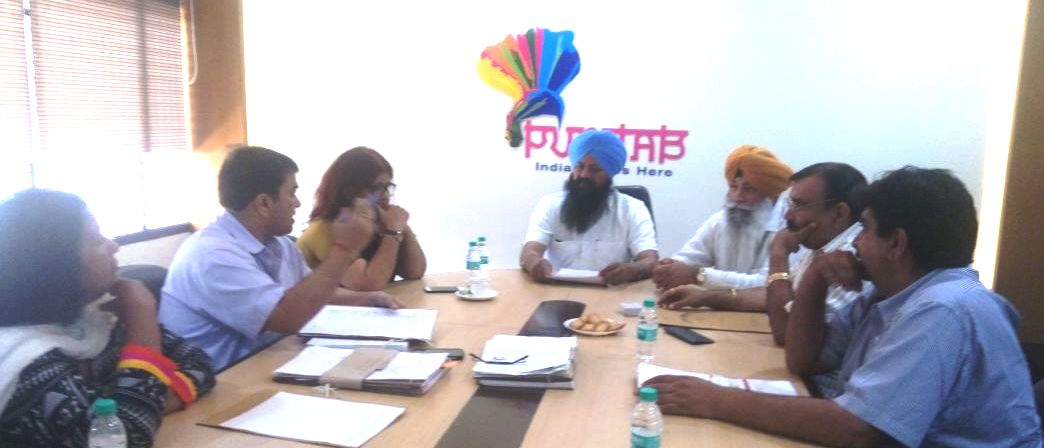 It was disclosed by an official spokesperson of the Cultural Affairs Department here today. He said that during the meeting Mr. Thandal instructed the officer to complete all the necessary arrangements to pave way for the construction of this memorial. Throwing light on the inimitable contribution of Baba Moti Ram Mehra ji, Mr. Thandal said that he was one of the most revered personalities of the Sikh Panth, who stood firmly with Sahibjadas (younger sons of Sri Guru Gobind Singh Ji) during the oppressive rule of the Mughal Empire. He said that every Sikh had been feeling emotional connect with Baba Moti Ram Mehra ji who rendered selfless service towards Sahibjadas and sacrificed the lives of his entire family for the cause of Sikh Panth.
The Cultural Affairs Minister said that the Memorial would be constructed over an area of 5 acre at Fatehgarh Sahib for which the land has already been demarcated. He said that the concept paper of the memorial, prepared by Mr. Manmohan Singh Bhagowalia, has already been approved. The Minister said that the final approval for the construction work would be taken from Mr. Parkash Singh Badal, Chief Minister, Punjab and construction would soon be started thereafter.
Mr. Thandal also reviewed the progress made in the direction of setting up of life-sized statue of Maharana Partap at the Pathankot's Bus Stand. The Minister said that the bids have been invited for setting up of this statue. He said after the technical and financial evaluation of the bids the work would be allotted to the selected firm and statue would be installed soon.