BTET Admit Card 2017: Latest update from BSEB confirms that Bihar TET admit card 2017 will be uploaded on the official website on 16 July, today. Bihar Teacher Eligibility Test (Bihar TET) 2017 is scheduled to be held on July 23, but the Board is yet to issue the admit card to the applicants. The application process ended way back in May and while the Board managed to publish the list of rejected applications, the most important document required to gain access to the examination hall is still to be released.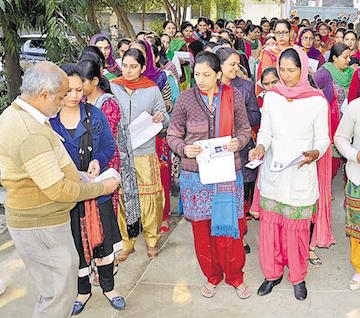 Earlier talking to TOI on July 1, BSEB Chairman Anand Kishor had said that Bihar TET admit card will be uploaded to the Board's website after July 8. Since the exam will be conducted (hopefully) on July 23, the admit cards should be issued at least 2 weeks prior so that the candidates may get enough time to report the discrepancies. This becomes necessary when BSEB is going to conduct a exam (sic).
From the statements of BSEB, as much as 30,813 applications have been rejected by the Board due to incorrect data provided by the applicants. The Board had allowed these applicants to correct the data by July 2 and now the admit cards will be issued to only those candidates who have filled correct applications.
It will be after a gap of six years that the TET exam is being conducted in the State of Bihar. Last time, the exam was held in the year 2011. While it was announced last year by the State government that there is dearth of teachers and hence conducting the TET examination is must, the Board has, so far, changed the exam date at least four times. Till now, as the admit cards have not been released, many candidates are worried if the exam date remains intact or they will have to wait for some more time.
The Board has received applications from candidates belonging to the distant parts of the Country and all of them are currently waiting for the release of admit cards. Once the Bihar TET admit card is officially released, the same will be hosted at the official website www.bsebonline.net. The candidates will have to download the admit card through applicant login page at the online portal. Once should check the details mentioned in the admit card without fail and report to the Board in case there is any error in it.
A total of 2,43,459 candidates have applied for Bihar TET 2017 exam. Of these, 50,950 candidates have registered for Paper 1, while 1,92,509 candidates will be taking Paper 2. The Board will be conducting the TET exam in 248 test centers. In Patna district alone, 30 test centers will be hosting the exam wherein total 15,555 candidates will be taking the exam. This includes 2,446 candidates for Paper 1 and the remaining 13,109 candidates for Paper 2.