Avon Cyclo Green Ride 2018 ran successfully on Sunday 25 February 2018. The ride began from Silver Arc Mall and ended at PAU on Ferozepur Road Ludhiana. A great number of people enthusiastically took part in the ride for awareness among which famous celebrity come model Mugdha Godse was also present.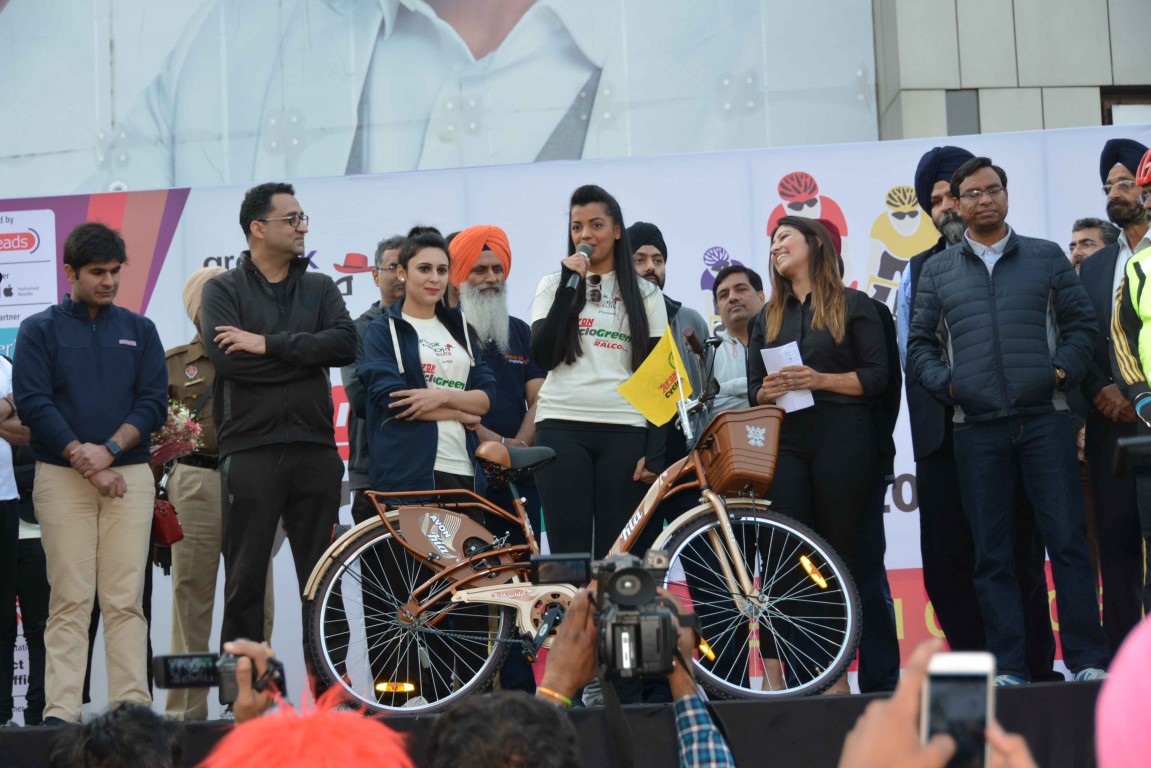 The ride commenced in the morning at 8 am and ended at 10 am. The ride was flagged off by Deputy Commissioner Pardeep Aggarwal and prizes were given away by RN Dhoke, Police Commissioner, Ludhiana. All the participants of the ride were given certificates.
Awards were given to Nankana Sahib Model High School, Janta Nagar for Best School Participation. Naysha won the award for cutest kid at CycloGreen. Gang of Girls award was given to  from Khalsa Senior Secondary School for Girls. Sagar Gupta and Suhavi Chandel were the winners of Slogan writing contest. Best Decorated Cyclist was awarded to Aman Pandey of Govt. Sen. Sec. School, Mundian Kalan. Best dressed cyclist was awarded to Gurneet Kaur of Sacred Heart Convent School, BRS Nagar.
Around 1000 people came out and showed their support for the ride and participated in it. Managing Directors of more than 20 organizations participated in the event.  A number of eminent personalities of Ludhiana such as OS Pahwa, Ajay Pahwa and  Sanjeev Pahwa and Sanjay Sharma were also present at the event. The District Education Office and District Sports Office also participated in the ride. A special performance by Albert John enthralled those present.
On this occasion, Mughda Godse, who participated in the ride, said that she was very glad to be able to spread the message of health and fitness. "This ride is a great way to create awareness about health and the environment. A number of people participated in this ride and I hope more people organize such rides and initiate using cycles."
Onkar Singh Pahwa – MD, Avon Cycles said, "We are very happy that Mugdha Godse is supporting the Avon CycloGreen 2018 ride as it spreads a very important message of taking care of the environment. We are always trying to do our best to get the youth involved in such important awareness programs."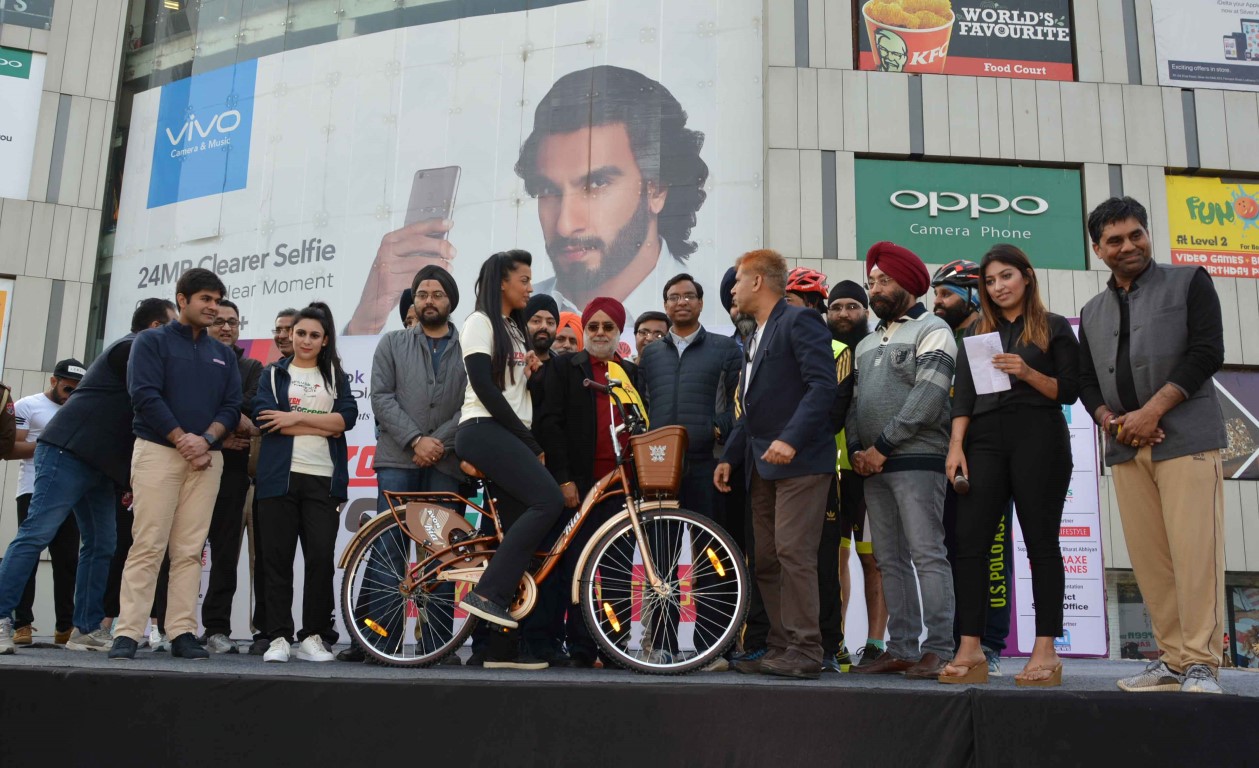 Sanjeev Pahwa – MD, Ralco Tyres said, "Our alliance with this awareness ride gives us the chance to do our bit for the society. We understand the connotations that cycling has on health and the environment, which is why we are pleased to be a part of  Avon CycloGreen 2018."
The Deputy commissioner Pradeep Aggarwal said that these kinds of rides should be organized more often. "The cycle is a great mode as it keeps us healthy and reduces pollution. I am very happy with the initiative taken by people as this is a really good cause."
RN Dhoke, Police Commissioner of Ludhiana said that he was happy to see that organizations were taking the initiative to protect the environment by creating awareness.
Kartar Singh Sembi, District Sports Officer said that he was elated that cycling was being promoted for health. "Cycling is a very important sport and it will be great to see more and more people take that up, whether as a sport or a hobby."
Ajay Nayyar, MD Silver Arc Mall said, "The youth is our future and it is very important to educate them about the importance of preserving our environment. Which is why we are delighted to be associated with this event which promotes the environment."
Gurmeet Kular, UK Narang, Harjit Singh Gill, Ranjodh Singh, Raghu Sareen, Amresh Jain, Ashim Nagpal and Angad Singh along with their corporate teams participated in the ride.