Punjab Technical Education Minister Channi & Balbir Singh Sidhu, MLA Mohali inaugurate CII – CCC Corporate Cricket Premier League
40 teams to play 80 cricket matches over two months
The Punjab Technical Education & Industrial training Minister Mr. Charanjit Singh Channi, and Balbir Singh Sidhu, MLA Mohali, inaugurated the CII – CCC Corporate Cricket League being organised by Confederation of Indian Industry and Chandigarh Citi Center (CII-CCC) at the PCA Stadium, Mohali, today.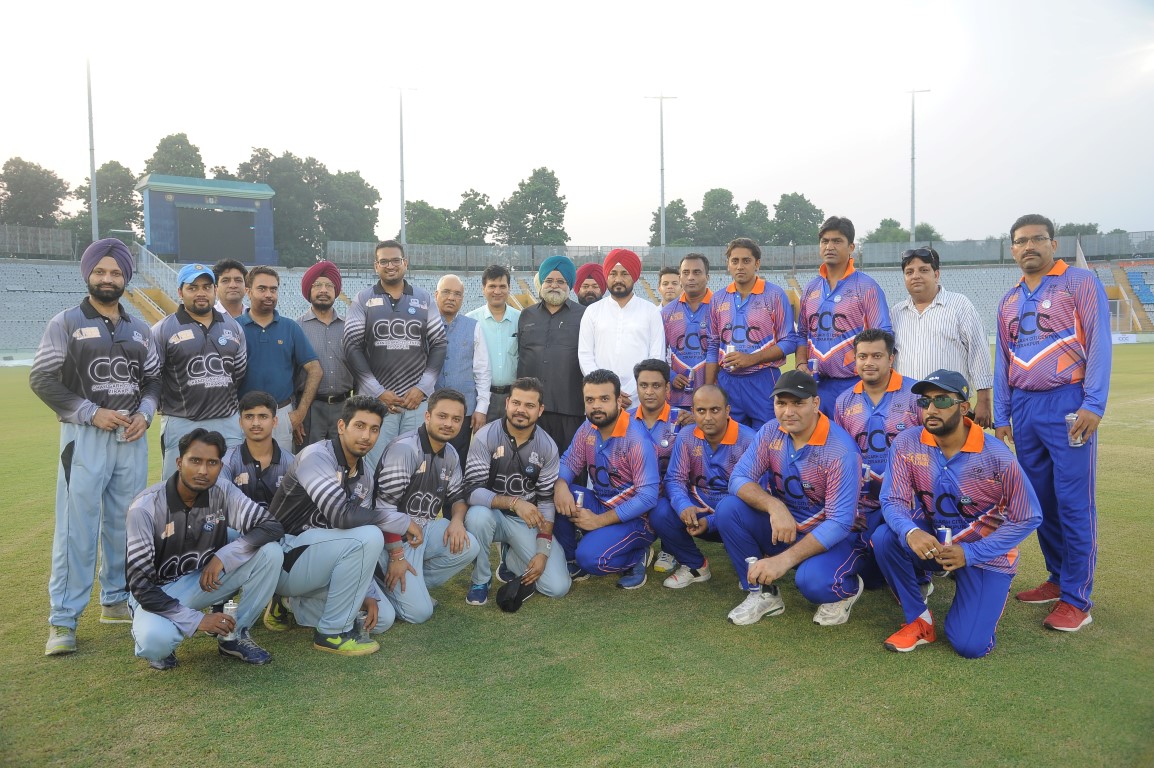 Speaking at the colourful opening ceremony of the tournament, Mr. Channi said sports was the only way to bust stress in modern day lifestyle, which was also affecting the young working population of the country. He congratulated the organisers and the participating 40 teams in two month long tournament which would be played every weekend. He said the cricket championship will have 40 teams playing 80 matches and the final match will be played in Dharamshala in the first week of November.
Mr. Channi encouraged the CII CCC teams and conducted the toss won. CII won the toss and elected to bat first.
Mr Balbir Singh Sidhu, MLA, Mohali, said, "We have abundant youth energy and tournaments like this one give them the opportunity to express themselves in the sports field as well."
Speaking on the occasion, Mr Rajesh Saboo, Chairman, CII Himachal Pradesh, said, "CII, through its Young Indians wing, has always stood for harnessing youth energy constructively from the national to the regional level and sport is the best means to do so. We are thankful to Chandigarh Citi Center for partnering us in the initiative."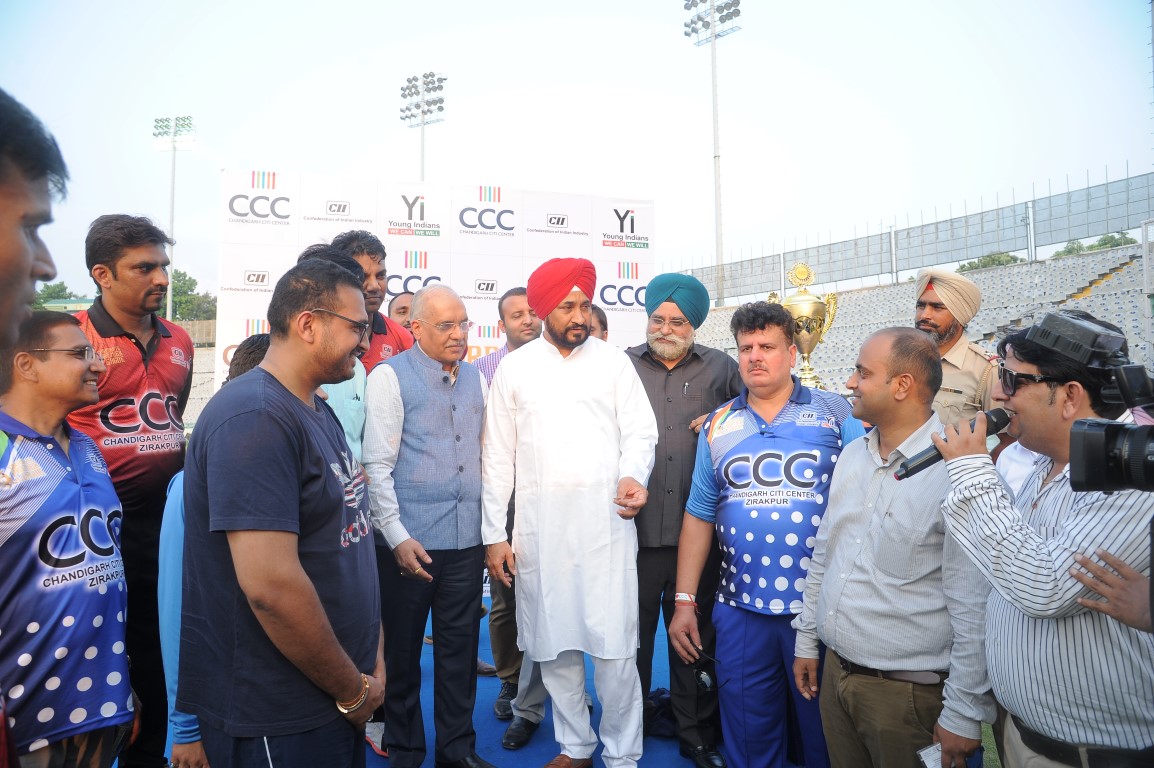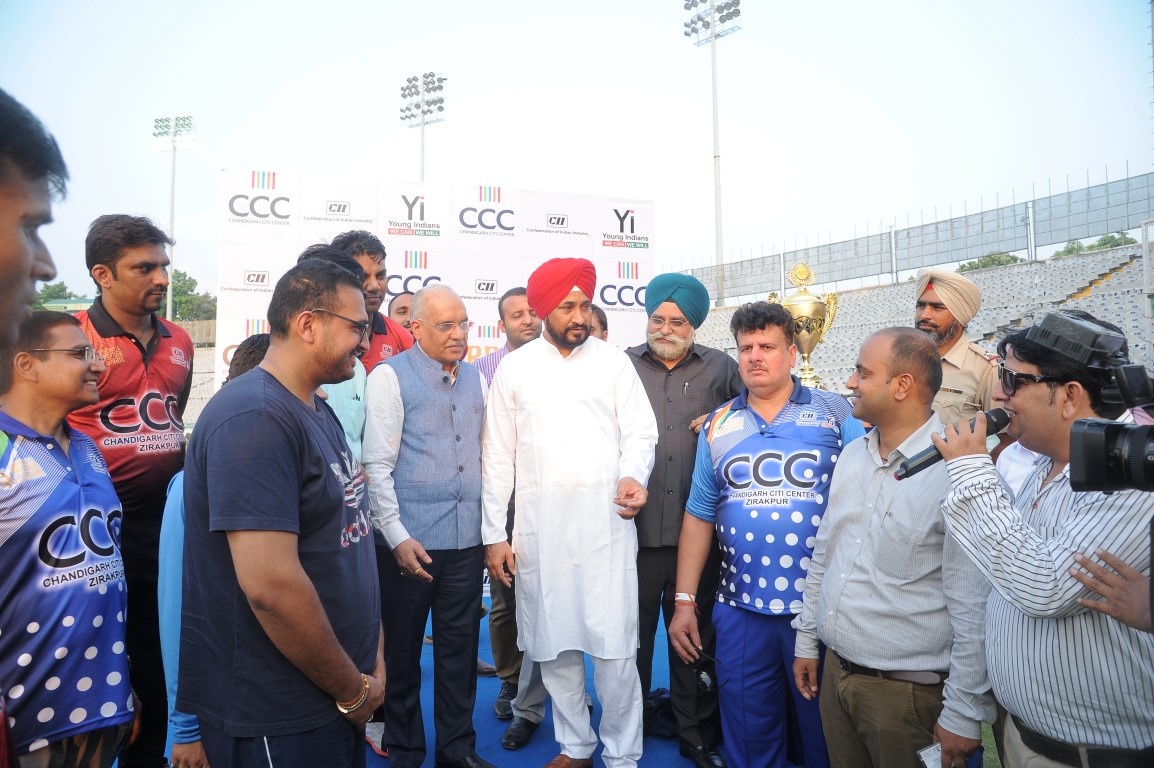 Mr Gurmeet Singh Bhatia, Chairman, CII Punjab, said, "Sports is the best way to not only keep fit but to get rid of stress of daily life as well. CII and Chandigarh Citi Center have come together again to promote a culture of sports in the region. In future also we will continue with our efforts for the robust youth of the region."
Arun Jindal, Director, Chandigarh CITI Center, said, "CCC wants to promote positivity among youth of the region through sports. We honoured women cricket team Vice Captain Harmanpreet Kaur who announced the launch of CII-CCC Corporate Premiere League as part of our endeavor to boost sports in the region. With support and encouragement, sports can thrive in the region which is endowed with gifted sports talent."