COVID 19 will give birth to Economy 2.0 in India says Pumpkart CEO: "Work from home will be the Indian economy's new mantra during and even when things stabilise and the country is able to counter spread of COVID 19 in a holistic manner.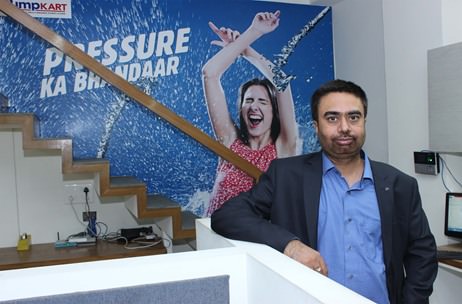 The post COVID 19 scenario will give birth to what I call Economy 2.0 in which innovation will be the key to success." Said K S Bhatia, CEO, Pumpkart, one of the region's leading start ups.
Read Also : Ford Family Extends A Helping Hand in India's Fight Against COVID-19  
According to the CEO of Pumpkart a new phase will be witnessed in the Indian economy post COVID 19. Bhatia further said, "I would like to call this phase Economy 2 as it will be a new economic model. This will see potential consumers continuing to avoid public places due to the Virus fear. Instead  they will like to look for digital services that fulfil their needs beyond retail, which will include delivery of food and essential goods. This change will present an opportunity for startups who have workable B2C models with them. In this new phase there will be huge demand for grocery online, essential consumer durables, important customer services and & even hospitality-which will mainly be in the area of home delivery."
However, startups having B2B business models will stand to lose because of their high dependency on offline retail structures.
Read Also : Most Engaging Kids' Entertainment Now Streaming on Disney+ Hotstar
According to Bhatia, "The 'India Lock-down' due to Covid-19 is slated to lead to shift of consumers to digital platforms which will further give a push to sales on E-commerce platforms for a longer term."
 Adds Bhatia, "Under Economy 2, work from home will emerge as a new Industry where startups contribute through tech innovations. Consumer business too could get a fillip as more & more people start working from home. This will be mainly for consumer durables like Smart TVs' as theatre business will be affected because of social distancing becoming the norm. Sales of electronic products which will include home essentials as well as appliances etc. will also get a boost, as people will invest in the concept of Smart houses, thereby spawning a new Industry at least across upper middle class and above homes."
Read Also : Pumpkart re-brands itself as Figgital
Bhatia informed that a report on the global economy predicts an impact of 3-4 trillion $ to the world economy in 2020; but what damage the Novel Corona virus will do to the Indian economy is yet to be ascertained.
According the Pumpkart CEO  the negative  effects of COVID 19 on the Indian economy can already be seen in several sectors and B2B businesses. Industries involving human interactions and physical participation of people like aviation and hospitality are hit the hardest. Two major industries – consumer durables and electronics are also highly affected after COVID-19 necessitated lock-down of the entire country.
Read Also : Chandigarh's Pumpkart becomes only E Commerce player to register profits second year running
K S Bhatia informs further, "There has been a 15% decline seen in mobile phone shipments in January  to March 2020. As India grapples with the rising incidence of the disease and lock-down all over the country a negative impact is taking place on the export & import business of consumer durables. India imports 45% of its consumer durables share from China. What's more, India also depends heavily on China for components like open cell TV panels, Microwaves and Air conditioners. With the world reeling under the COVID impact the export- import sector is having to take the brunt."
Read Also : Gautam Adani says Indian economy will bounce back from lows inflicted by COVID-19
 Bhatia also suggests a recipe to government to kick-start the economy post COVID 19. Bhatia believes that the health budget will have to be bolstered and  government will also need to spend more on education, as India needs infrastructure and bigger funds to run online education, because schools don't seem to be opening anytime soon. These measures will present opportunities for startups to come up with business solutions thereby giving a push to economic activity.