International faculty to deliver talks during 3rd certification course at Fortis Mohali
NewZNew (S A S Nagar) : The four-day Third Certification Course in Vascular USG (Ultrasound) and Minimally Invasive Treatment of Venous Diseases began at Fortis Hospital Mohali today.
Elaborating on the first day of the event, Dr Ravul Jindal, Director, Vascular Surgery and President Elect of Venous Association of India stated that the event would throw light on treatment and management of vascular diseases in India. He added that expert faculty from France will be enlightening doctors on vascular diseases and its various facets. Prof Jean Francois Uhl, Vice-president of French Society of Phlebology and Dr Jean Patrick Benigni, a senior Phlebologist from France accompanied Dr Jindal.
The course, which is one-of-its-kind in the world and a unique one, is on management of venous diseases would include ultrasound of veins, varicose veins laser & radio frequency treatment and deep venous thrombosis interventions.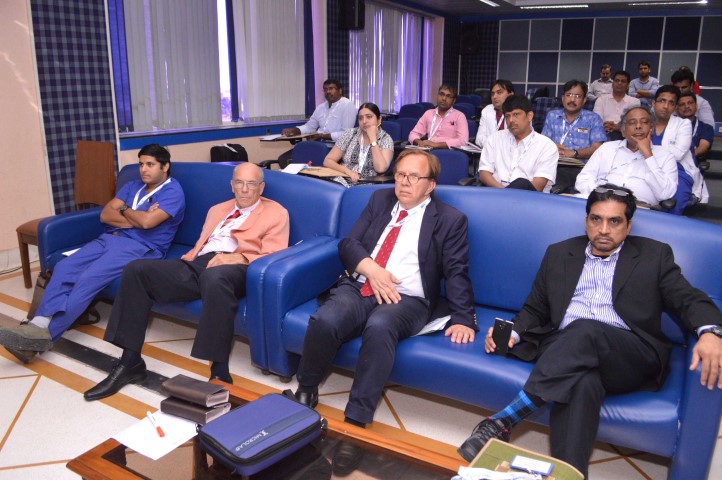 "This course was started three years ago and is the only course in the country or South East Asia to train people in the management of varicose veins. This year, we are getting candidates from Sri Lanka, Middle East, Mauritius and Egypt and to make this truly international. We are getting more than 40 candidates for the course and more than 10 National and International Faculty. During this workshop, more than 30 live cases will be done in the advanced Hybrid Vascular Theatre," Dr Jindal shared.
Being held till August 6, the event will discuss vascular diseases that affect around 6-8 % of the population. "Venous diseases are more commonly found in tall, obese, post-pregnancy women and patients who stand for a long time. As is the global trend of this disease, India too is witnessing a steady rise in the number of people affected by varicose veins, deep vein thrombosis, venous ulcers and arterial venous malformations," the doctor said.
Dr Jindal cautioned that untreated venous ulcers could be very debilitating as these are associated with chronic ulcers and could lead to huge treatment cost too. "Patients can develop non-healing ulcers if not treated in time," Dr Jindal cautioned.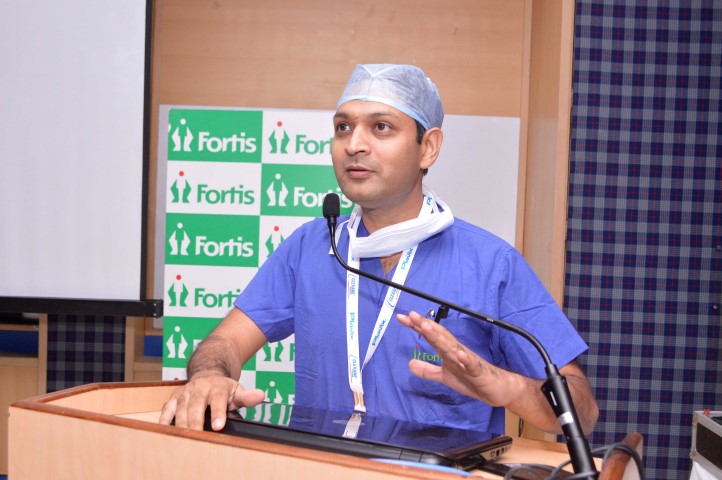 Dr Jindal added that at Fortis Hospital Mohali most of the venous diseases are treated with the help of minimal invasive technique like laser and radiofrequency ablation. He said this course would help in teaching the latest techniques to a lot of doctors, who in turn will help in proper diagnosis and managements of these diseases in the country.
Prof Jean Francois Uhl, Vice-president of French Society of Phlebology, added that these diseases can be easily diagnosed clinically and with the help of simple ultrasound investigations. Dr Jean Patrick Benigni, a senior Phlebologist from France, emphasized on timely detection and management of these diseases.