Godrej Agrovet Forays Into Plant Nutrition Segment: Godrej Agrovet, today announced the launch of a new Plant Nutrition Portfolio in association with a Spanish organization – BIOIBERCA.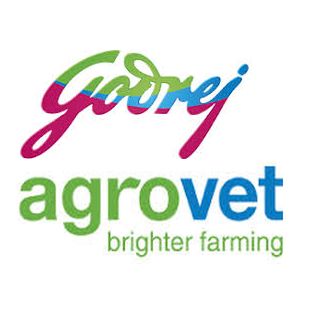 The new portfolio, which will be available in Maharashtra, Karnataka, AP/Telangana, Punjab, Haryana & Madhya Pradesh, has been launched to address the growing need for plant stress mitigation.
Plant stress, be it Abiotic (extreme temperature, low or excessive rainfall, drought, etc) or biotic (pests infestation) – is a direct result of the various impacts of climate change and global warming on agriculture. The most common signs of plant stress are loss of plant health during critical growth stages, yield loss or unachieved potential yield of a particular crop, fruit and flower drop, as a result of excessive use of pesticide due to lack of alternate organic solutions.
Most farmers do not consider plant stress a critical aspect of farm management even though it severely impacts plant health and in turn the farm economics. Technologically driven solutions can now enable farmers to manage this latent need effectively. To alleviate these problems and to maintain healthy farm productivity, Godrej Agrovet offers crop-wise plant nutrition products.
Balram Singh Yadav, Managing Director, Godrej Agrovet said, "Agricultural issues created by plant stress have a direct impact on farm economics. It is important to create an immediate awareness on the ways to mitigate it. Godrej Agrovet has been serving the Indian farmers for three decades with a diverse range of agri-input products to improve the crop yield. Launch of the plant nutrition portfolio is in line with this ethos. It will enable farmers to achieve the potential yield of a particular crop."
The Plant Nutrition Portfolio includes crop-wise products :
Terra Sorb Complex – Grapes, Apple, Chilli, Potato
Armurox – Grapes, Apple, Chilli, Cotton
Equilibrium – Fruity Vegetables like Tomato, Brinjal, Okra, Pointed gourd, Capsicum, Cucumbers & Banana.
These products would be available in Punjab, Maharashtra, Karnataka, AP/Telangana, Haryana & Madhya Pradesh.