Heart valve replaced without invasive surgery at Fortis Hospital : In another first to his credit, Dr HK Bali, Director Cardiology, Fortis Hospital, Mohali, has become the first surgeon in north India to conduct a non-surgical valve replacement. A team of doctors led by Dr. Bali performed this exclusive Transcatheter Aortic Valve Replacement [TAVR] surgery which till date hasn't been carried out even at the PGIMER, Chandigarh, itself.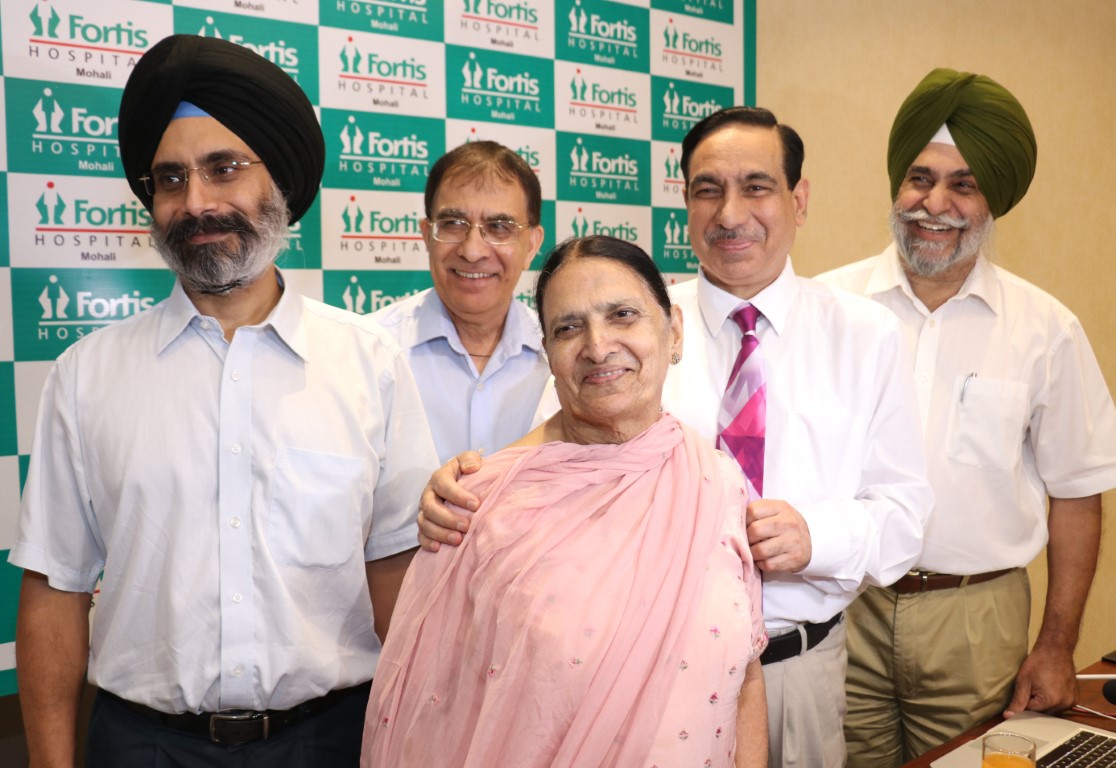 Dr. Bali also did the stenting of a narrowed vessel of the heart. The procedure lasted 2.5 hours and was completely successful. Patient has made complete recovery and has become mobile from the second day after the procedure.
Also Read : Fortis Mohali Salutes Super Women on World Kidney Day
Addressing a press conference here today Dr. Bali informed, ''Percutaneous aortic valve replacement is a new treatment option for patients of critical aortic stenosis, in whom surgical risk is very high as it carries increased morbidity. This is the first case of non-surgical aortic valve replacement in this region and comes as a boon to patients of North India.
Elderly patients suffering from this critical disease would benefit greatly by this new technology. Valve replacement is done from the groin and the patient can become completely active next day after the procedure. This is a completely non-surgical technique and the groin site is repaired non-surgically immediately after the procedure''.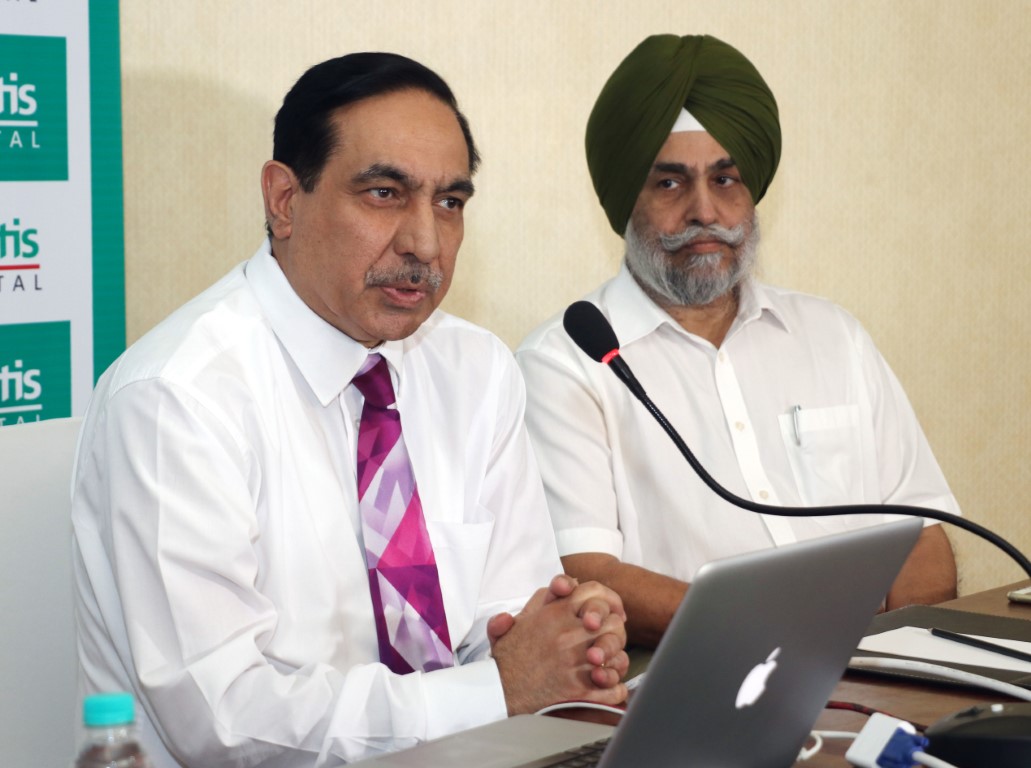 Dr. Bali cited the case of one Promila Sharma (name changed) from Mohali who was having symptoms of severe breathlessness on minimal day to day activities. On investigating, the 75-year-old lady was found to have critical narrowing of one of the left-sided valves of the heart – the aortic valve, along with critical narrowing of artery of the heart.
Also Read : LIC of India New Plan Jeevan Shanti, Features, Benefits, Premium and Maturity
Mrs Sharma was seen by cardiac surgeons and was found to be very high risk for surgical aortic valve replacement. After detailed discussion, the Heart Team of Fortis Hospital, Mohali, decided to offer non-surgical transcutaneous aortic valve replacement as the best treatment option to her family.
Dr HK Bali led a team of doctors to successfully perform the first transcutaneous aortic valve replacement (TAVR/TAVI) of the region.
"Narrowing of the aortic valve is a life threatening disease and normally requires an open heart surgery with valve replacement. Epidemiological studies have determined that more than one in eight people aged 75 and older have narrowing of the left-sided valves of the heart, which is known as aortic stenosis. If not treated emergently, this may lead to severe disability and sudden death", he informed.
Also Read : Nukkad Dhaba opens in Sector 27 Chandigarh
He said that elderly patients suffering from the disease should be evaluated by their cardiologist to review their suitability for this procedure. Symptomatic patients with severe aortic stenosis [AS] must be referred to a Heart Team for valve replacement evaluation.
The Heart team of Fortis Hospital, Mohali would evaluate such patients and individualized decisions would be taken to replace the aortic value non-surgically. The risk of this procedure is comprehensively less than open heart surgery in elderly individuals.
Dr. Bali also stressed on the need for close collaboration between cardiologists and cardiac surgeons to provide optimal care of critically ill patients.
Mrs Promilla Sharma was present during the press conference and interacted with members of the media and shared her experience of undergoing the procedure.
Meanwhile, Abhijit Singh, Zonal Director, Fortis Hospital, Mohali, said, "We at Fortis are proud to say that we are pioneers in Cardiac Care in the North region. The many firsts that we gave the city are Flat Panel Cath Lab, Intravascular Ultrasound (IVUS), Rotablator System, Chronic Total Occlusion Percutaneous Coronary Intervention (CTO PCI), Fractional Flow Reserve (FFR), Optical Coherence Tomography (OCT), and now Transcatheter aortic valve implantation (TAVI). Elderly patients with valve narrowing can benefit by this new non-surgical technique.''