HyperXchange, a leading refurbished electronics ecommerce startup, today announced tremendous company growth led by increased top-line performance. Since its incorporation in February, 2016, HyperXchange has been successful in driving 75% of its traffic from the new and repeat customers combined.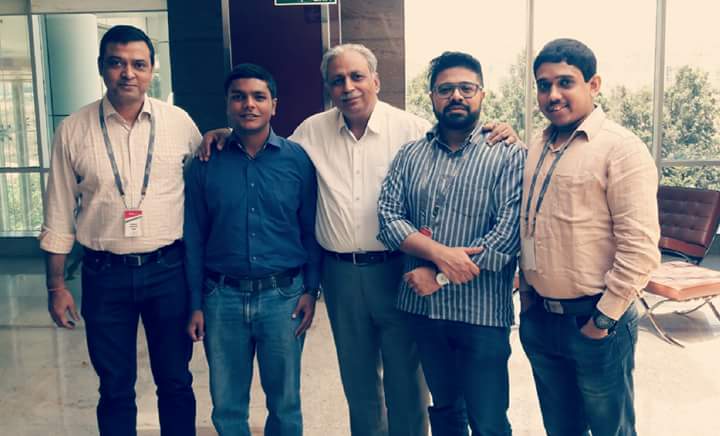 Headquartered in Kolkata, HyperXchange deals in certified refurbished laptops, smartphones, DSLRs, accessories and more. The company is aiming at building a $250mn-strong book of business over the next 18 months.
Not only has the company grown its customer base from scratch to over, it has also expanded its suite of electronic products. Starting with under a crore of revenue in their first year (2016), hyperXchange grew to a little under 10cr in 2017 and all set to breach 100cr in 2018. Their target is to cross 1500cr in 2019.
Also Read : College ke Tashanbaaz season 2 by RED FM held
Incubated by IIM-C and Microsoft, HyperXchange was recently declared 'Outstanding Startup in East India' by Calcutta Angels and 'Top 3 Startup in East India' by the Indian Chamber of Commerce. Globally, HyperXchange was also the only Indian startup to be selected among the 'Top 10 startups' at Collision 2018, the biggest startup event of the world.
"Our aim is to facilitate the scalable availability of reliable, high quality refurbished electronic devices to the public. There is only a 2-3 % margin for Retail network in the new mobile business; whereas in the refurbished space, it is possible for them to achieve a 15-20% margin. This makes the space extremely attractive for our expanding network of merchants and marketplaces," says Dipanjan Purkayastha, CEO of HyperXchange.

Over the past 2.5 years, HyperXchange has scaled rapidly to be India's fastest growing O2O marketplace for premium refurbished gadgets. In doing so, the company has decided to go beyond their pre-existing analysis and broaden their strategies. They have now set their sights to become the world's largest online-2-offline marketplace for electronics re-commerce by 2020.
Also Read : Jijaji Chhat Per Hain, Trailer, Story, Star Cast, Episodes, Timing and Images
Satanik Roy, Product Head of HyperXchange, said, "Over the next 12 months, we are planning to expand our operations in the US refurbished market and introduce a new gaming products vertical. Along with this, we will be launching retail operations across 100 towns by the end of 2019 and 500 towns by 2020."