newznew (Chandigarh) : To promote and encourage the skilled and talented makeup and hair experts in the country, India Hair and Beauty Awards (IHBA) organized the second season of the India Hair and Beauty Awards 2017 at Makhan Shah Lubana Auditorium in sector 30, Chandigarh.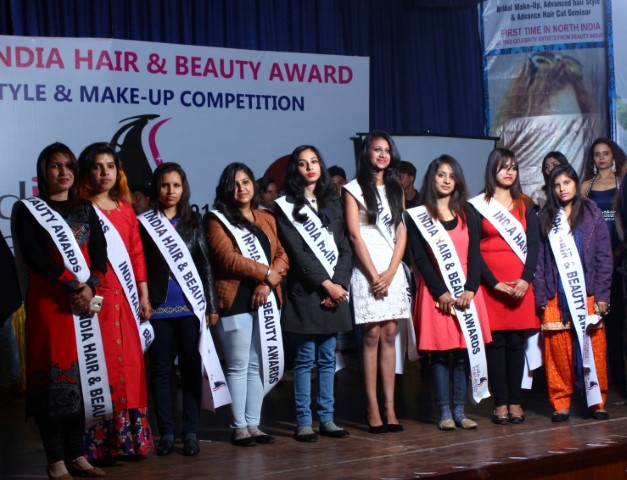 Not only the contestants but also the attendees applauded and enjoyed the programme. They appreciated IHBA's effort of recognizing the hard work of the artists. Narinder Kumar, event organizer and head, IHBA north India, while informing the media persons stated, "A highly expert panel has crafted the results on the basis of their international as well as national experience and exposure. The jury included the international hair and makeup experts including Yadu Sharma, Nisha Dhingra, Mohamed Aslam, Javed Salmani, Suman and Anshika."
He also stated that the jury had selected the final three winners out of the total number of contestants solely on the basis of their skills, creativity and overall performance.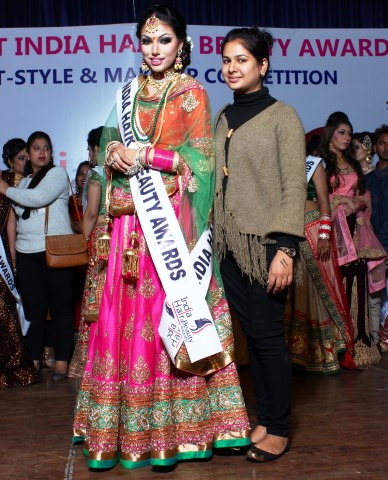 IHBA founder and patron Sam Ali and other associate members, including Kushal Kundra, Delhi's well-known beauty experts Rachna Arora and Raina Kundra as well as Chandigarh's Monica Kaushal were also present on the occasion.
Giving details about the event, Sam Ali, founder IHBA and ace makeup expert, said, "There are numerous Awards functions in the country that recognizes the efforts of singers, actors, music experts, directors, script writers et al and award them, but there is no award function that recognizes the hard work put in by the makeup and hairdo experts. This platform is just to salute them for their undying spirit and recognize the creative work of these artists. These artists work diligently to create the best and desirable looks for the actors to make them look beautiful. India Hair and Beauty Awards (IHBA) is based on this idea to honor their effort."
The First Runner up Mrs. North India, Neelam Garg, was the special guest at the function. Garg not only added a crowning touch to the show but also mesmerized the audience with her presence. Beautiful models set the stage on fire by walking the ramp choreographed especially for the IHBA ceremony.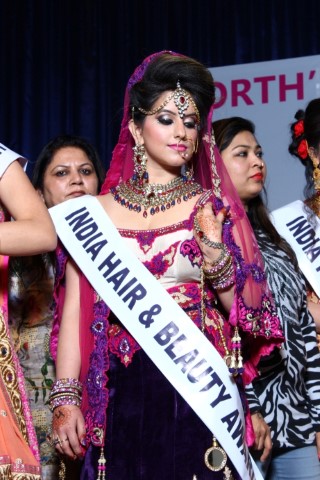 The founder and patron of the Indian Hair and Beauty Awards, Sam Ali, gave away the trophies to the winners of the contest at the end of the function.
All the representatives of the partner members including Prem Heena, Lilium, Furniture World, Rachna Aarti, Delhi My WebSolution, Amorise, Chirag Collection, Aura's Production Fashionist were also present at the award ceremony.
Winners of the IHBA, Chandigarh round
Makeup Category:
 1st – jai Prabha, From Phagwara, Punjab
2nd  –   Jyoti Madaan, From Chandigarh
3rd –  Khushi Chauhan From Hisar, Haryana
Hair Cut Category:
1st – Safiq from Delhi
2nd – Rizban  from Delhi
3rd – Riya from Panchkula