Sukhwinder Singh who came to New Zealand in 2014 to study, was served a deportation order by Immigration NZ the day he was getting married to 30-year-old Carolyn Macey in Christchurch. Two days back, on Tuesday, August 22, Immigration NZ officials knocked on the door of their home early in the morning to take Sukhwinder into custody and put him on a plane back to India.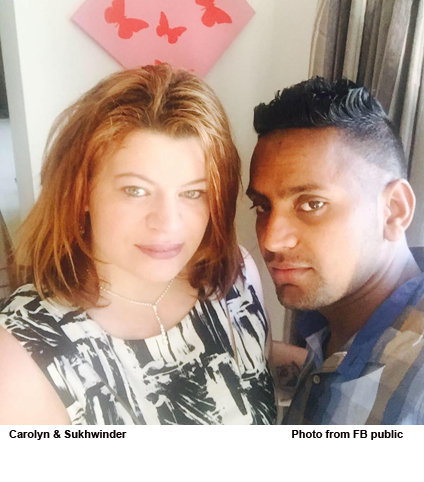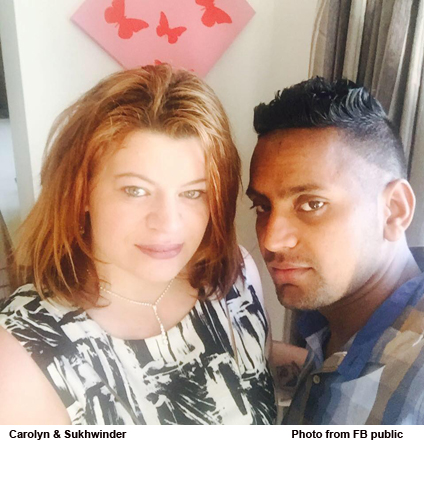 Sukhwinder was unlawfully living in the country since his application for a Work Visa, Partner category was declined in May this year.
Sukwinder had just left home that day around 7.30am to pick up some one and within minutes of his leaving, he was shocked to get a phone call from Carolyn that two Immigration NZ's officials were there to take him into custody.
He returned immediately and they informed the Immigration officials of their wedding plans and pleaded not to take him into custody as it was their wedding day.
Immigration NZ reportedly accepted their plea to let the marriage go ahead.
Later during the day, Sukhwinder and Carolyn registered their marriage at the local registry office and had a small celebration at their home with family and friends.
In a statement to this journalist today, Dave Campbell, Area Manager, Immigration NZ said, Sukhwinder "is currently unlawfully in New Zealand and was given the opportunity to make the appropriate arrangements to leave the country by the 5th September 2017 rather than being taken in to custody.
"(He) has agreed to do this and Immigration New Zealand will view his departure ticket on Friday (25 August)".
Sukhwinder who hails from Bilaspur, India, came to New Zealand on a student visa to study Business at Abacus Institute of Studies, Christchurch in January 2014. After finishing his course, he was on a work visa and currently works at McDonald's.
Information from their social media pages suggest that Sukhwinder met Carolyn- mother of a 6 year old son, on Facebook in October 2015, became friends and were in a relationship since Jan 2016.
Sukhwinder, applied for a partnership category work visa in March this year, but according to Dave Campbell, his "application for a Work Visa, Partner category, has been declined as he did not demonstrate that he met the criteria under partnership policy to be granted a visa".
It appears Immigration NZ was not satisfied with the evidence provided that met the criteria of this category of visa.
Since the declining of visa in May, the couple had been trying to sort things out with the department.
As it was not making any headway, they decided to get married now, possibly in an effort to prove their relationship.
With deportation orders in hand and with a deadline of departure date just days away, both Carolyn and Sukhwinder are upset and very confused about what to do next, including raising money for the plane ticket.
It is now to be seen whether Carolyn follows him to Bilaspur or he is successful in returning to New Zealand to be with his newly-wedded wife, Carolyn again.
Gurbir is a New Zealand-based feature writer & journalist.