NewZNew (Jagraon/Ludhiana) : With the arrest of three persons, the Ludhiana (Rural) police today cracked the kidnapping case, in which a resident of village Dhaipai named Ranjit Singh was kidnapped by some unknown persons on the evening of April 28, 2016. An FIR number 27 dated April 28, 2016, under sections 365, 364A, 506 of IPC was registered at Police Station Jodhan. It was with the efforts and hard work of Ludhiana (Rural) Police that the kidnappers were arrested within 48 hours of committing this crime.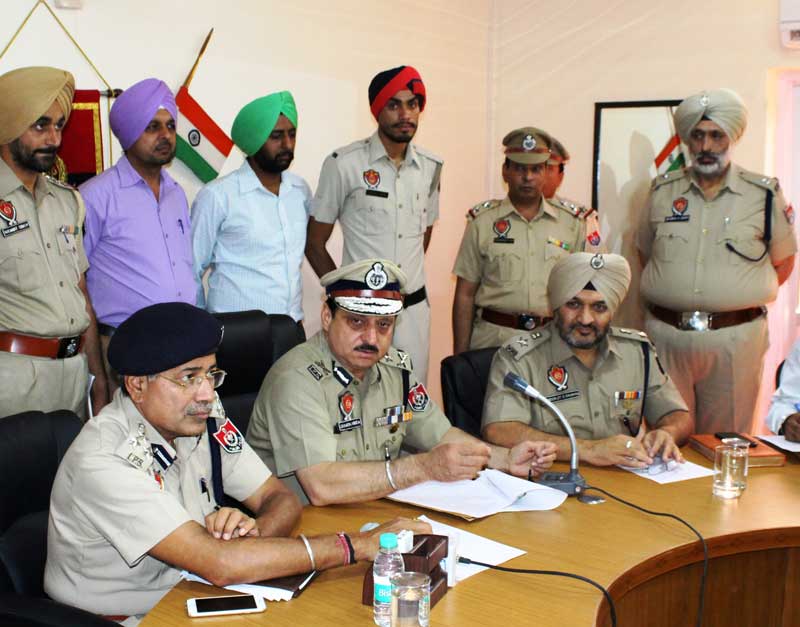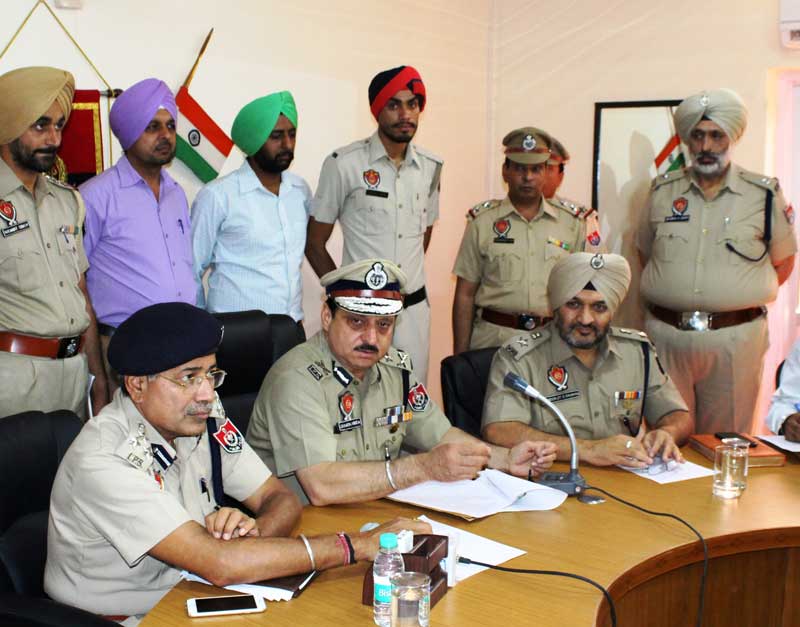 In a press conference addressed today, Mr Lok Nath Angra, IPS, IGP Zone-2, Jalandhar, and Mr S K Kalia, IPS, DIG Ludhiana Range, Ludhiana, stated that Ranjit Singh was let off by the kidnappers on late night of April 29, 2016. During investigation, the police came to know that Ranjit Singh's family had paid ransom money of Rs 30 lakh for his release. The police started investigating the matter further and they got secret information about the kidnappers from their sources. Mr Upinderjit Singh Ghuman, PPS, SSP Ludhiana (Rural) formed different teams on lookout of the kidnappers and several raids were also conducted.
One of the accused, Gurjant Singh son of Gurmeet Singh, a resident of village Pandori under Police Station Mahal Kalan was arrested from Khamano on May 1, 2016. The other two accused persons, Mandeep Singh son of Gurmel Singh, a resident of village Pandori under Police Station Mahal Kalan and Dr Mandeep Singh son of Dilbagh Singh, a resident of village Chhapa under Police Station Thulliwal district Barnala were arrested today, i.e. May 2, 2016.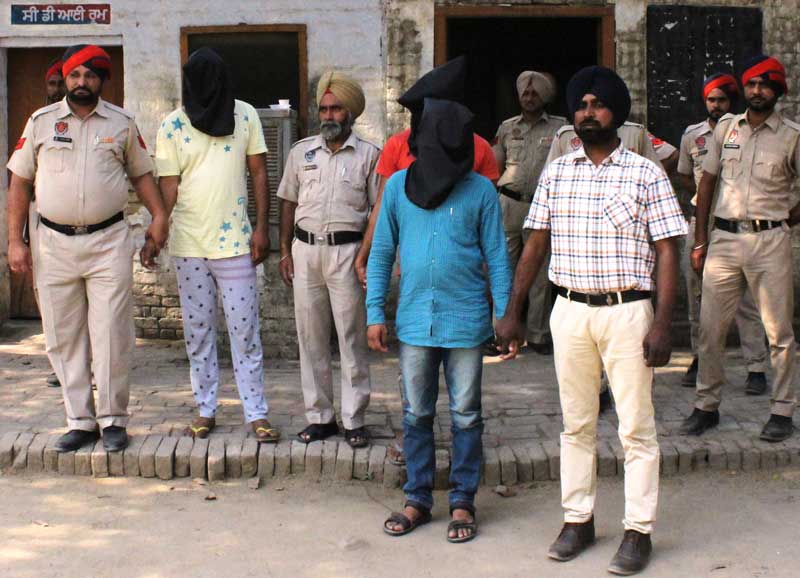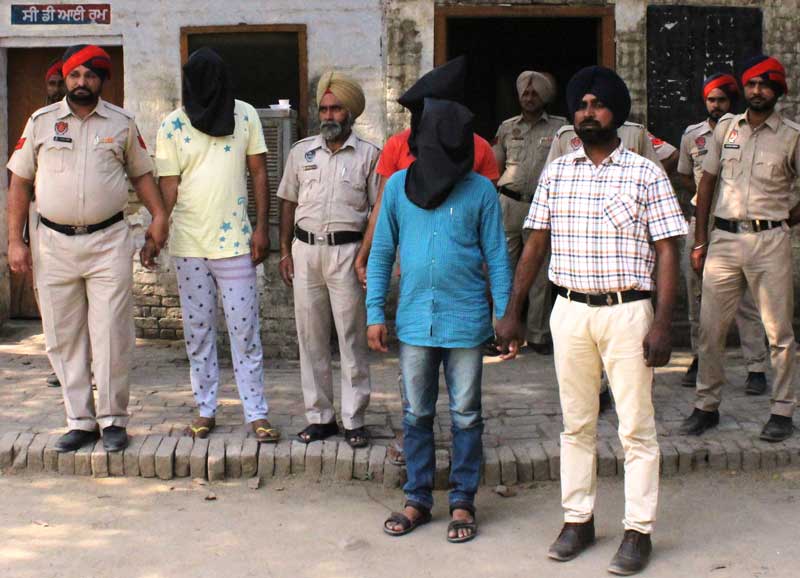 During the course of investigation, Mandeep Singh confessed in front of the police that he, along with his accomplices had kidnapped Ranjit Singh, who is brother of NRI Hardeep Singh, for ransom. Mandeep Singh is cousin brother (real maasi's son) of Ranjit Singh, and he had planned the kidnapping of Ranjit Singh in connivance with his friends.
Mandeep knew very well that NRI Hardeep Singh would pay any amount for the sake of getting his brother Ranjit Singh free from the clutches of kidnappers. That is why they initially demanded a ransom of Rs 1.50 crore from NRI Hardeep Singh, and later released Ranjit Singh by receiving a ransom amount of Rs 30 lakh. This ransom amount was paid by Ranjit's brother Hardeep Singh.
During investigation, main accused Mandeep Singh confessed that he used to till 17 acres of land owned by Hardeep Singh on contract basis. This land was sold by Hardeep Singh in February 2016 and Mandeep knew very well that Hardeep can easily pay this much ransom amount. Mandeep also confessed that he had to pay back loan of Rs 40 lakh of bank, arhtiya and other persons and that is why, he hatched this conspiracy of kidnapping Ranjit Singh. This was the first crime which the trio committed.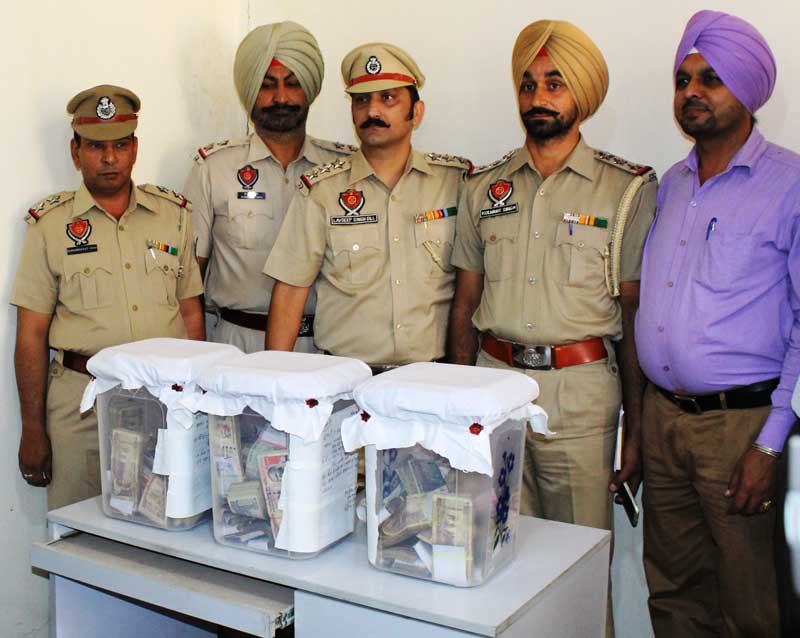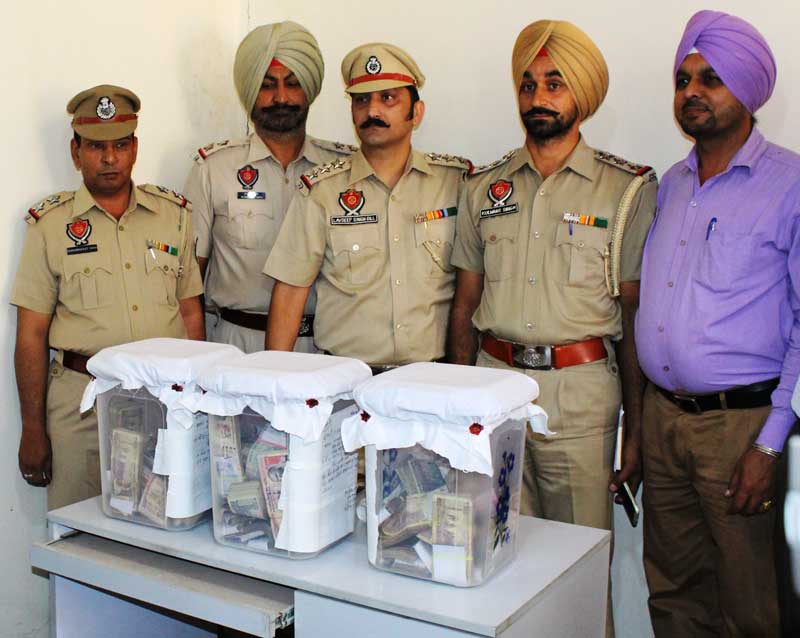 After their arrest, the police have recovered Rs 10 lakh, Mahindra Scorpio vehicle (CH-55-E-0833) from Mandeep Singh, Rs 9.45 lakh and a motorcycle from Gurjant Singh and Rs 9.45 lakh Dr Mandeep Singh.
For boosting the morale of police officers who worked really hard in cracking of this case, the Director General of Police Punjab have awarded Class-1 certificates to Inspector Waryam Singh, SHO Police Station Sudhar, Inspector Kulwant Singh, SHO Police Station Dakha, Inspector Lovedeep Singh, Incharge CIA Staff, SI Sukhwinder Singh, SHO Jodhan, SI Bikramjit Singh, SHO Sadar Police Station Raikot and SI Ramaninderjit Singh, Incharge Special Cell with Certificate First Class . Besides this, one rank promotion has been announced for Head Constable Harpreet Singh, Constable Navjot Singh and Gurpreet Singh.