NBHC prospers its award bouquet, under the Warehousing and Logistics segment
newznew (Chandigarh) : National Bulk Handling CorporationPvt. Ltd. (NBHC)has been felicitated with the 'Commodity Logistics Award' in a ceremony held at Taj Santacruz, Mumbai, over the weekend.NBHC is India's leading provider of integrated commodity and collateral management and other allied services, viz. warehousing, procurement & supply chain, quality assaying & certification, pest management, audit & surveillance. The Award is an integral part of theCommodity Equity Outlook (CEO) Weekend 2017 organised by Tefla, under the patronage of Bombay Stock Exchange (BSE) & National Stock Exchange (NSE) supported by Commodity Participants Association of India (CPAI) and Association of National Exchange Members of India (ANMI).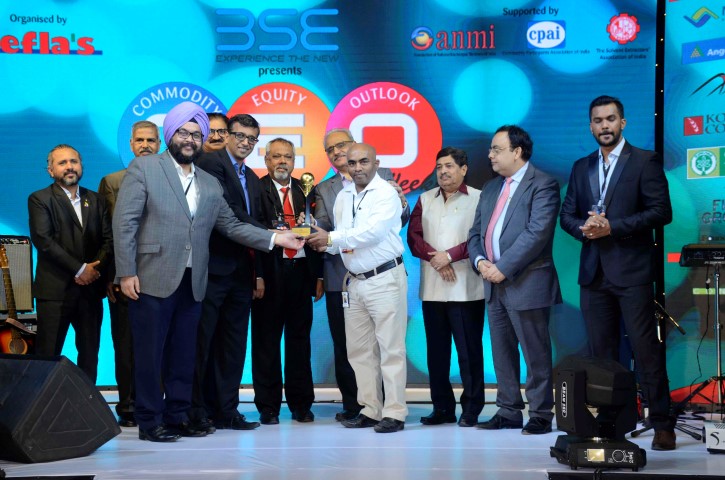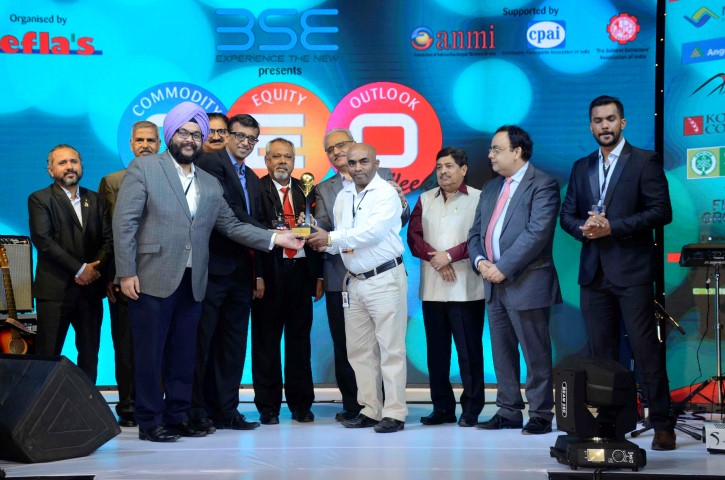 India Inc's most revered names attended the Award Ceremony including CEOs, Industry Leaders from the Commodity Trade & Capital Market, Regulators, Commodity & Stock Exchange Heads, Prominent International & Domestic Private Equity Fund Managers,  Investment Banks & Law Firms, Members of Broking Houses, Venture Capitalists and Risk Managers.
The Award was presented to NBHC in recognition of the company's best innovative practices, implemented with the latest technology and supported by value-added services in warehousing, transportation, distribution and tracking. NBHC's integrated approach with state-of-the-art logistics solutions providing seamless control of commodity product movements was the reason it receiving the award.
Poised as India's most prestigious and highly acclaimed recognition, CEO Awards salutes the spirit of achievements in the select Commodity and Equity business. CEO Awards 2017 was ahigh-spirited celebration of Excellence, as Organizations and Visionaries were honoured by their high profile Industry Peers and Members of the Grand Jury.
Speaking on this occasion, Maninder Singh Juneja – MD & CEO, NBHC said, "We are extremely pleased to receive this award and it is in recognition of our continued commitment to the cause of the farmers, processors and traders, our corporate clients, partner banks and associates who have trusted us and encouraged us to excel. NBHC is committed to contributing to India's agricultural growth, and this award reinforces our pledge towards augmenting commodity and equity business as a key driver of India's economic growth and competitiveness."