Quality seeds of potato to be produced in the state
Sets aside RS. 785 lakh to make this centre a big success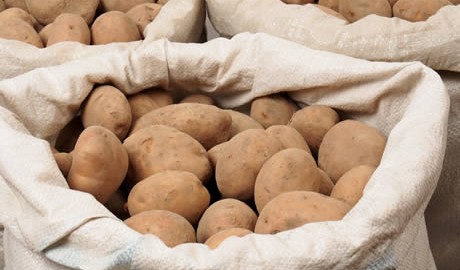 NewZNew (Chandigarh) : Punjab is all set to establish one of the most ultra modern Potato Centre of Excellence at village Dhogri of Jalandhar district, which would become epicentre of this natural potato seed production region. This centre would be developed under the aegis Indo-Dutch joint agriculture workgroup with a focus on quality seed potato, suitable farm mechanisation and proper disease management technologies etc.
This centre would be constructed at a cost of Rs. 785 lakh on 23.5 hectare, where  tissue culture facility, agronomics facility, net houses, cold store, laboratory for routine tests, drip fustigation, solar pumps, planting machines along grading and packing equipments  besides training facilities would also be available. This centre would have advisory body of PUM Netherlands senior experts with active involvement of state horticulture mission, agriculture department of the Embassy of the Kingdom of The Netherlands, Dutch, National and Punjab knowledge partners and Members of Dutch Potato Centre. He said this centre would become fully functional by the end of this year.
Disclosing this here today an official spokesman of Agriculture Department said this institution would showcase the added value of mechanism and improved cultural and management practices. He said latest technology Agronomics will be used to meet the emerging need of virus free and certified seed potato. He said this centre would also come with techniques of post harvest handling and storage with latest storage and monitoring systems to improve shelf life of the produce for different ends. He said the trained task force will help the farmers as per standardized Dutch technology by the stakeholders in the potato chain.
The spokesman said with the adoption of proposed technologies the potatoes would be keep away from various 16 kinds of viruses. He said this exercise would enhance the shelf life of different varieties. He said that the seed would be produced in air instead of soil by making Mini-tuber, which would be further germinated and hardened in net house. The sowing of disease free potato has been completed and it would give results in 6 months.