Chandigarh : Irrigation and Power Minister Rana Gurjeet Singh today dismissed the Aam Aadmi Party MLA Sukhpal Khaira's charges that he was trying to influence the Punjab State Power Corporation Limited (PSPCL) to withdraw an appeal in the Supreme Court of India against a decision of the Appellate Tribunal that favours his family owned concern, Rana Sugars Limited.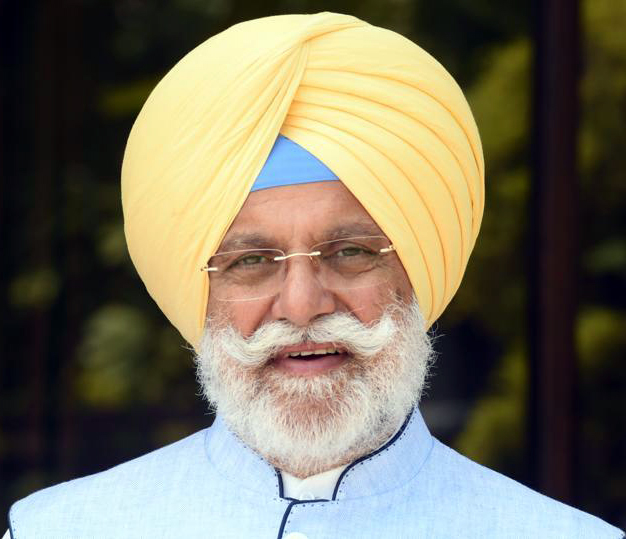 Sukhpal Khaira is a failed and frustrated man, too desperate to stay in limelight and in the process has gone delusional about me", Rana reacted in a statement, while pointing out that Khaira has been levelling baseless allegations against him every other day but without any proof or evidence.
I have challenged him in the past and I am challenging him now to bring evidence against me", he dared Khaira while advising him to stop burning in jealousy as it will prove to be self destructive for him (Khaira).
Referring to the charges levelled by Khaira at a press conference today, Rana pointed out, his (Khaira's) statement was self explanatory that his family owned company Rana Sugars had not committed any wrong and had only followed a legal course to get justice.
We, like any other citizen of the country, have every right to seek legal recourse and remedies and we have precisely done that", he pointed out, while wondering, "what makes Khaira hallucinate that the PSPCL will withdraw the case against my company".
The minister added, the case Khaira has been referring to is five year old and due process of law is being followed. "Khaira, instead of jumping the gun in his desperate bid to seek publicity, should have respected and waited for the Honourable Supreme Court's judgement in the matter", he observed.
Rana said, he was not surprised over Khaira's charges since he is desperate to become the leader of the AAP legislature party in Punjab. "It is no surprise that he has dug an old case pending in the SC for a long time, to get some oxygen of publicity when he needs it the most", he remarked while wondering, "I really wonder whether he does anything else other than try to find faults about whatever I and my family do.