Singer Nalin Swami releases his new song dedicated to all Mother: Nalin Swami, an Ambala boy has been able to make it big in Bollywood.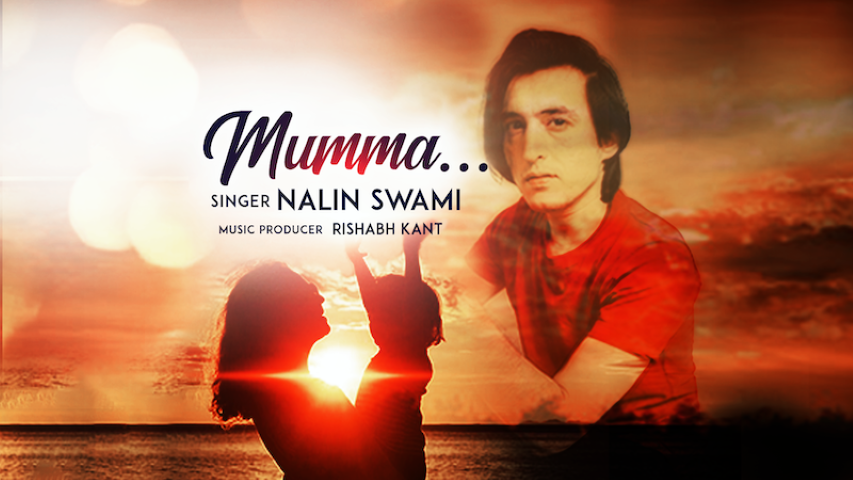 This actor-singer who has featured in popular ads like OLX, Activa, Pro Kabaddi, Kitkat, Snapdeal, and Sunsilk to name a few, today released his latest song 'Mumma'.
Nalin Swami is a professional singer based out in Mumbai. The singer and music composer has many years of work experience. The acoustic singer has performed in numerous gigs, private parties, college fests, clubs, cafes, etc. Some of his favourite music genres include Bollywood, Hindi retro, etc.
Giving details about his song, Nalin said, "The new song Mumma, released on my YouTube channel, is dedicated to all mothers. The song is an emotional rendition which is sure to bring tears to your eyes. This song comes from my own experience, having stayed away from home." He added the song will touch the hearts of all those staying away from their homes.
"It is hard to leave your house in search of fulfilling your dreams", he said, adding, that you miss your mother the most when away from her. "In this song I have aptly compared the times I spent with my mother with those without her", said Nalin, who has written and composed this song.
Nalin has also featured in a rap song 'Dhun Badal ke Dekh' with Vidya Balan. He also takes a keen interest in acting besides singing, which is evident from his roles in commercials.
"I belong to Ambala but Mumbai is my second home. I have been keenly associated with Live Apps since the times when there was no Live feature on Facebook or Instagram", he said.
Watch Video
He has been famous on 'Fame App' and did live sessions with celebrities like Gautam Gulati, Kanika Kapoor , Karan Wahi , Rajeev Khandelwal, Ali Fazal etc.