Who will win the Indian Premier League Season 14 2021?:Well, one of the most appreciated and awaited cricket league IPL 2021 is about to begin. People are so excited about this whole series in India and overseas as well.
IPL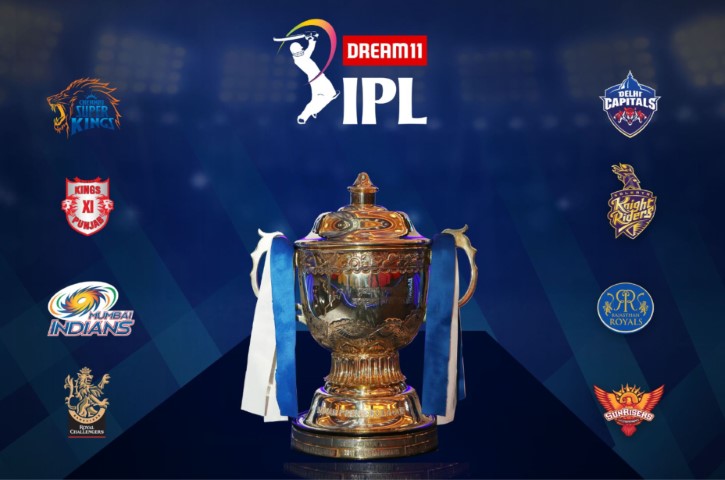 Cricket fans are waiting for the IPL 14 since the start of the year and now everybody is all set to support their favorite team. You must be thinking, Cricket lovers do get to see a lot of Twenty-20 matches then what makes IPL a different event or league?
The answer is simple people come out to support their own state's team and they see various big cricket stars, not just Indians but international cricketers are there to entertain with good sports. IPL 14 Live Streaming
Dream 11 IPL 2021 Winner Prediction
You all are here because you all are looking for the prediction that which team is going to win the IPL 2021? Well, it is one of the most asked questions of the Internet and it will go on while this whole season takes place.
This season is good and I am sure that you all are going to love. So many people, Newspapers, and various magazines will tell you the prediction that which team is going to win IPL 2021. The enthusiasm of the fans is such that IPL 2021 astrology blogs have become an instant hit.
Overall, here we are going to talk about every single team's weakness, powers, and whole line up, and also we would like to talk about the top 3 favorite teams here.
IPL 14 Team Facts, Strength & Prediction
Sunriser Hyderabad– Well, this team changed a lot, and now after the ban of Warner because of the Ball-tampering, I am sure that it is going to affect a lot the whole team. Overall, now they have Kane Williamson, Jason Holder, and Wriddhiman Saha all top players. Also, they have All-rounders Mitchell Marsh and Mohammad Nabi can also contribute with the bat. I am saying that they are well capable of winning this season of IPL 2021.
Mumbai Indians– Well, the previous winner or defending champions Mumbai Indians are here for repeating the legacy. Now, this time, they really built up a very strong team under the captaincy of Rohit Sharma they are ready to rock. Even, they got Hardik Pandya return and with Kieron Pollard joining them. Also, Kieron Pollard will contribute in a big way this season, and with Marco Jansen, Jasprit Bumrah and Mohsin Khan giving them a good bowling attack. They are a great mixture and combination for this season.
Rajasthan Royals– You can say that RR is all set this time to take revenge but they don't have a decent batting line up this year. Also, their team isn't that powerful in the term of bowling too. They depend on Steve Smith but because of the ball-tampering controversy BCCI already banned him from the IPL 2021. So, the pressure will eventually be there for Ajinkya Rahane as a captain. We don't think that they are going to do something big this time but Ben Stokes, Jos Buttler, and Chris Morris could make the big support for the team.
Chennai Super Kings– Now, after a year ban this team is back again and they are now ready to rock as always. Some of the great Indian batsman MS Dhoni, Suresh Raina, Ravindra Jadeja and Karn Sharma are there to play and perform. Dwayne Bravo, Faf du Plessis, and Mitchell Santner these are the international backbone of the team. They have everything good but their bowling attack isn't looking strong. Also, the form of each batsman is important and some of them aren't looking ready. How to Watch IPL 2021 Live Online
Punjab Kings– We think that this team has been seen enough so far, they have struggled a lot in few last seasons of IPL. Now, this time they got the chance to show what they really are. You all should know that this season Chris Gayle will be their side and it could make a big impact. Well, the chances are looking very less because last IPL didn't go that good for Gayle. David Malan and Mandeep Singh are also the backbones of the team. You can say that they have decent batting lineups. Their bowling looks to be weak, and unless some of the youngsters step up and perform well this season they are doomed.
Delhi Daredevils– You can say that they are looking good but it all will depend on their performance this season. Yes! We are agreed that they are well-balanced squad but they have lack of quality to challenge at the very top. Also, a good season will they all want in starting. Rishabh Pant is going to lead them this season and that's the interesting part. Also, Shreyas Iyer and Steve Smith are going to be the tough part of the team. In bowling, we think Ravichandran Ashwin and Kagiso Rabada are great. They also have Sam Billings and his last performance was wonderful, when he was playing under another team. The team looks good but the bowling and middle order is not that experienced. IPL 2021 Schedule
Kolkata Knight Riders– Now, they dumped Dinesh Kartik from their team and picked Eoin Morgan, as a captain for the team. Well, you can say that this may work well but under the Dinesh Kartik's captaincy, they were doing fine so far. Overall, this season they got good bowling attack but they don't have depth in their batting. They can easily dominate other teams by just bowling but batting is one mainstream thing of the cricket. We aren't sure that they are going to make up to top 4 this season.
Royal Challengers Bangalore– This team had lots of bad seasons in past but fans and supporters are always there with the team. Also, they have made a great combination of players this year. Some big players like Virat Kohli, AB de Villiers, Sachim Baby, Yuzvendra Chahal, and Glenn Maxwell are there this season. Also, you can say that this year on IPL 2021, they have the strongest batting line up. Now, all they need to do is follow the league simply by one match a day. We are sure if they'll able to concentrate well on this season they'll end up making top 4 for sure.