newznew (Chandigarh) : As we all are aware by the year 2020, India is going to be the youngest country of the world with its 65% population under the age of 29 years but at the same time we have the reports coming from WHO which states that out of every four youth in India, one has a mental disorder which will double up by the year 2020.
So, on one hand we have the largest youth power on our hands but half of it might be crippled by depression, anxiety, hatred and helplessness.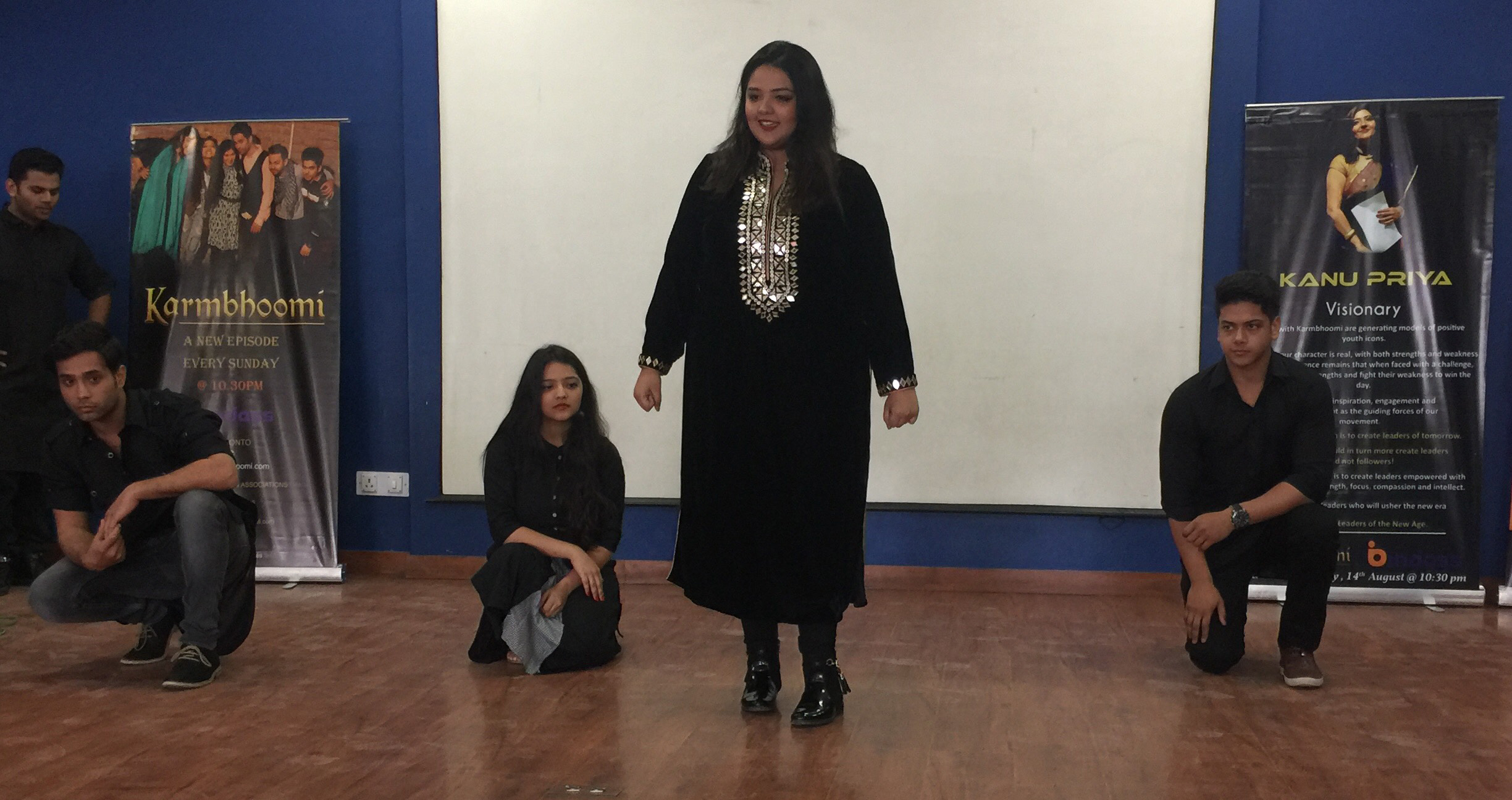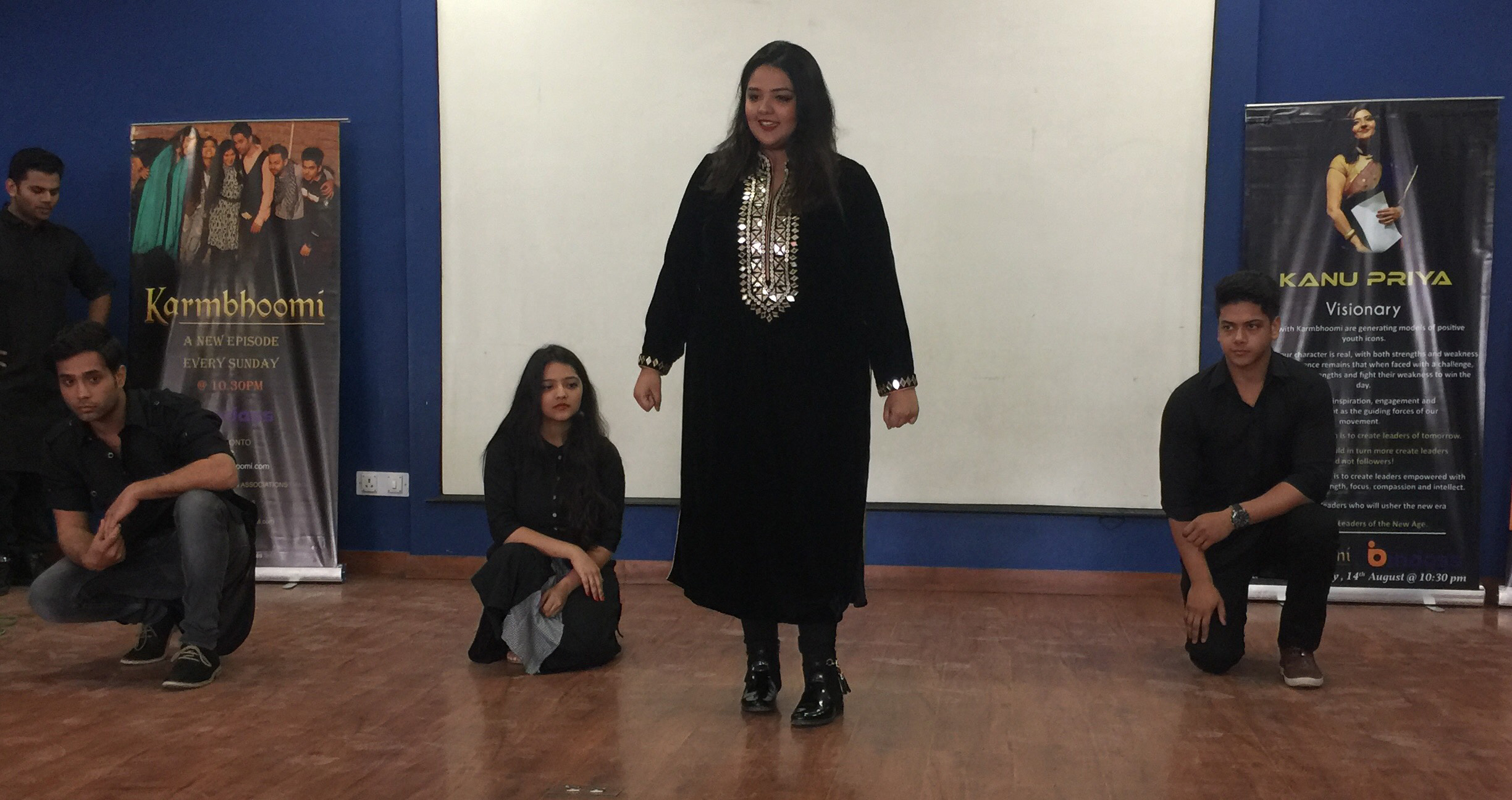 The reason for this bleak picture of our future is the lifestyle we, as adults and also our youngsters have embraced. The youngsters today are under tremendous peer pressure and giving in to all kind of expectations in all strata's of the society.
 At one end, we see brilliant minds having major breakthroughs in innovations, science, culture and sports but on the other hand majority of the youth is drifting towards addictions and low self esteem, deep-rooted reasons being – lack of awareness about self worth and inner powers.
To bring back awareness in our youngsters all over the country for the first time Karambhoomi have created a planned youth movement to connect with them at their platforms. New Public School students were mesmerised by Nukkad Natak and AV's of Actors .
Karmbhoomi team of these young actors have planned a 52 event tour in every University and college and schools of India to create awareness about the alarming situation we will find ourselves if we won't wake up and also inspire them to join the movement. It's a two hour event which involves a nukkad natak, AV's of the actors and question – answer sessions with the students followed by foot tapping dance performance.
Karmbhoomi is a youth series launched on 'Bindass' Channel from 14th August, 2016, every Sunday at 10.30pm.
Karmbhoomi is more than a TV series, it's a youth movement with it's purpose to create leaders; icons who can inspire the youth to follow a path of self-improvement and decision making by the year 2020.
For the first time in India, this kind of initiative has been taken towards creating a positive impact on the youngsters
The series has four main protagonists who believe in changing the world. The description, background and personalities of the protagonists are mentioned below, which include: Ojaswini Gul as Anukriti Singh – A third year student, is the Cultural President of the University and a hard-core feminist. Her purpose in life is to provide entrepreneurial opportunities to creative people.  Guncha Dwivedi as Kiara Oberoi is the college tomboy, doing her second year study in Psychology (BA). She is the master-mind of the group. Jasvinder Singh as Kartik Kapoor is the social worker and a natural do-gooder. He's the golden-boy with a humane side. Rahul Choudhary as Rajveer Chauhan who is a a natural leader.
All these actors have been mentored by Ms.Kanu Priya, personally under her Acting Academy: GSMC – Acting Academy. (www.gsmc.in).
These six leading actors have been training in not just acting but also self development, where they are working to become real life leaders, each working on a social cause.
Ojaswini Gul is working on women issues, mainly feminism and body image issues; Guncha Dwivedi is working on creating awareness regarding mental health amongst youngsters; Jasvinder Singh is working on tackling the various problems of old-age.