Calicut University has released the fourth allotment results today for admission to degree programmes. The 4th degree allotment was published here in the morning but the official website seems to be working slow, for that, candidates may have some patience and visit the site after some time.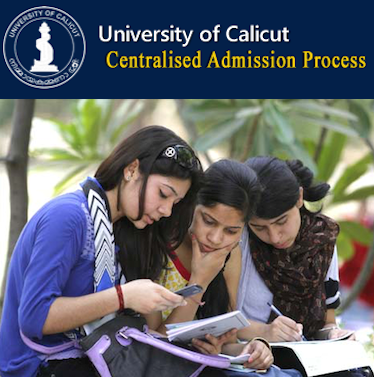 The first Calicut University degree allotment 2017 has been released at ugcap.uoc.ac.in yesterday and can be checked now. More details and link is below.
University of Calicut has declared it's trial allotment today for admission to degree courses. The results of Calicut University trial allotment 2017, Calicut University degree allotment can now be accessed at the official website ugcap.uoc.ac.in and www.cuonline.ac.in with candidates' login details. The first allotment is scheduled for June 13 release.
Calicut University degree trial allotment is scheduled to be published on June 7 for UG degree courses. The online registrations for Centralised Admission Process (CAP) were submitted from May 20 to June 2 wherein over 1 lakh students have registered. Calicut University Trial Allotment result will be out at the official website www.cuonline.ac.in and ugcap.uoc.ac.in. The students will have to log in to the website by using +2 registration number and CAP ID to check allotment status.
The Directorate of Admissions (DoA) was established in Calicut University in the year 2014 to streamline the entire admission process. DoA manages the admission process for University teaching departments in the campus as well as the Government, Aided and Self-financing colleges affiliated to the University. There are total 65,997 seats in 114 different Undergraduate programs being offered in 279 colleges under the Calicut University. For the academic session 2017-18, as much as 33,266 seats will be filled through CAP allotment.
CAP comes as the facility for the students to submit a single online application for admission to various degree programmes in multiple colleges (affiliated to the University) of their choice. Admission to the merit seats in the courses in Arts and Science colleges affiliated to Calicut University are being conducted through CAP, which also includes 50% of the seats set apart for merit admission in the Self-Financing Colleges and Self-financing programmes/ courses in Aided colleges.
Calicut University Trial Allotment result will give an idea to the students about their eligibility to secure admission in their preferred college/ course. After the trial allotment, the candidates will have the facility to rearrange priority of their options already submitted during the registration by 'drag and drop' facility.
Initially, the students were allowed to select 20 programs/ courses of their choice on priority basis while registering for Calicut University CAP 2017. After the Calicut University Trial allotment result 2017 will be out, the students can rearrange the priority of their options. However, they will not be able to add any new course or college, as per the rules.
Out of the seats available, 50% seats are to be filled under Open Quota (on the basis of merit), while 20% seats are reserved for Socially and Educationally Backward Classes (SEBC), 10% for Economically Backward among forward communities (EBFC), 15% for SC and 5% for ST candidates.
The allotments of seats will be done in total four rounds for all categories, while there will be two special allotments for SC/ ST/ BPL candidates in forward caste. The candidates receiving allotments for the first options and those candidates satisfied with the allotment received in any of the allotments can take permanent admissions to the respective colleges. After 4th allotment, all candidates should take permanent admissions to the allotted colleges.
Here's the schedule in brief for Calicut University CAP 2017
Trial Allotment – 7 June
Re-arrangement of options – 7 to 8 June
First Allotment – 13 June
Commencement of classes – 5 July
Last date for UG admission – 14 August
After third allotment, all candidates who have received allotment but not satisfied with their current allotment and willing to be considered for higher option shall take Temporary admission. These candidates will be considered for their higher options.